Nissan Could Take Key Stake In Scandal-Hit Mitsubishi Motors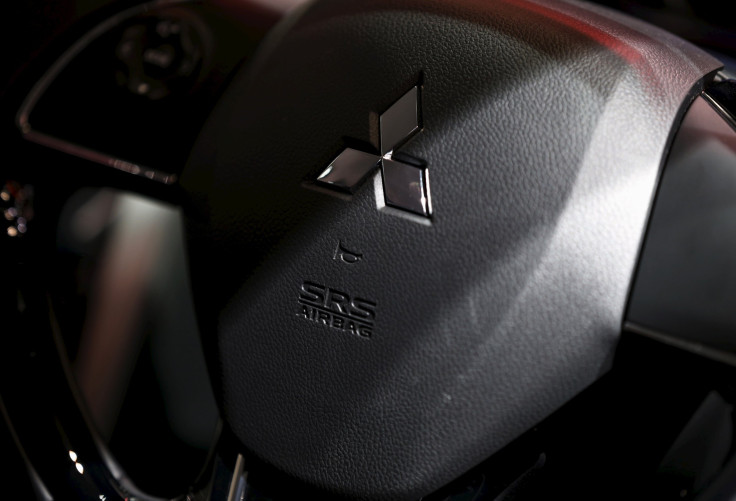 Nissan Motor Co confirmed on Thursday that it was in talks with Mitsubishi Motors Corp over a potential investment, after sources said Nissan was considering taking a controlling stake in its smaller, scandal-hit rival.
Mitsubishi and Nissan, Japan's second-largest carmaker, already cooperate on development and manufacturing with a partnership dating back to 2011, but that deal does not currently involve any cross-shareholding.
Mitsubishi, however, is weathering the latest in series of major scandals in under two decades after admitting it overstated the fuel economy of at least four of its models - mini cars sold in Japan, including two sold under Nissan's badge.
That admission has badly hit Mitsubishi, wiping $3 billion off its value and bruising a brand already losing market share.
"Nissan and Mitsubishi are discussing various matters including capital cooperation, but nothing has been decided," the Japanese automakers said in separate statements.
The boards are due to meet separately on Thursday to discuss the matter. Nissan is also due to announce full-year earnings later on Thursday.
Two people familiar with the talks said earlier on Thursday the carmakers were in advanced negotiations over a deal that would see Nissan invest about $1.8 billion to buy roughly a third of Mitsubishi - potentially enough to wield control, under Japanese shareholding rules.
If the 200 billion yen deal goes through, Nissan would become the largest single shareholder of much smaller Mitsubishi Motors.
Confirmation of discussions comes after Mitsubishi Motors on Wednesday said it had enough cash to weather the fuel-economy scandal, and warned that non-compliant data may have been used to calculate the fuel economy for more of its cars than previously announced.
Mitsubishi Motors shares, down around 45 percent since it admitted misconduct over mileage on April 20, had not traded so far on Thursday due to a glut of buy orders.
The automaker is part of the Mitsubishi business empire, or "zaibatsu", which was split up into independent companies after the Second World War.
It has strong ties with its sister companies, including Mitsubishi Heavy Industries Ltd, Mitsubishi Corp, and the Bank of Tokyo-Mitsubishi UFJ, which together with subsidiaries hold roughly a 34 percent stake in the automaker. None have yet commented on the potential deal.
Group companies bailed out Mitsubishi Motors in 2004, but have not been expected to step in this time. Mitsubishi Corp reported its first ever loss this week.
ASIAN OPPORTUNITY
A stake sale to Nissan would be an admission that Mitsubishi, which has lost market share across key segments, is struggling to compete in an auto industry where heavy investment in innovation has become critical.
For Nissan, though, it provides an opportunity to build on its limited presence in Asian countries. For its part, Mitsubishi could benefit from Nissan's growing market share in North America.
Nissan has a relatively small presence in Asia excluding China, which accounted for about 7 percent of its global retail sales in April-December.
The deal would give Nissan a bigger stake in Mitsubishi than its 15 percent holding in alliance partner Renault. The French automaker holds a 43.4 percent stake in Nissan.
The three brands' combined annual global sales would be about 9.3 million vehicles, approaching the group sales of industry leaders Toyota Motor Corp and Volkswagen AG.
Mitsubishi admitted last month to overstating the fuel economy of four of its mini-vehicle models for the Japanese market - the Dayz and Dayz Roox which are marketed under Nissan's badge, and two other models under the Mitsubishi brand.
As a result, analysts estimate the automaker is facing up to $1 billion in compensation payments to its customers, along with payments to Nissan. Mitsubishi halted production of the models last month.
© Copyright Thomson Reuters 2023. All rights reserved.