No. 23 Nebraska Cornhuskers Vs No. 16 UCLA Bruins: Early Prediction, Betting Odds, And Preview For Saturday's College Football Game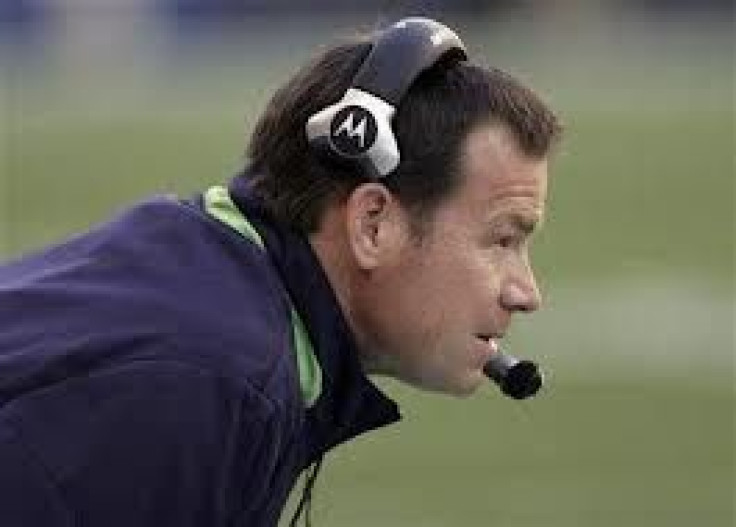 Quarterback Brett Hundley and the No. 16 UCLA Bruins hit the road for the first time this season to face the No. 23 Nebraska Cornhuskers on Saturday afternoon at Memorial Stadium.
Hundley led the Bruins charge last week with 274 passing yards and two touchdowns, along with two rushing scores in a 58-20 victory over Nevada. The sophomore is hoping to continue UCLA's rise back-up the Pac-12 conference and national standings by building on his impressive 2012 season when he threw for 3,745 yards and 29 touchdowns.
Junior running back Jordan James posted his best game as a Bruin with 155 rushing yards and one score against the Wolfpack. In two previous seasons stuck behind Jonathan Franklin, James had totaled 269 yards and three touchdowns on 81 attempts.
UCLA gained 647 total yards, but also have a defense that could match their offense's success. Senior linebacker Anthony Barr and defensive end Keenan Graham are capable of thwarting a Nebraska offensive line determined not to give up a sack.
According to the Lincoln Journal-Star, Barr tied South Carolina superstar Javadeon Clowney with 13.5 sacks last season. Nebraska offensive line coach John Garrison has taken notice of Barr's abilities.
"They bring him from the second level, they'll put him at a linebacker and they'll bring him from the edge," Garrison said of Barr. "You don't see too many guys with his length, speed and physicality. It's pretty rare. That's what makes him a pretty special player."
Still the Cornhuskers have their own multifaceted quarterback in Taylor Martinez and conference aspirations. Nebraska has outrushed its first two opponents 660 to 281, and allowed only one rushing touchdown in the first two games. They can keep the ball out of Hundley's hands by continuing their successful ground-and-pound game.
Last week against Southern Miss, Ameer Abdullah rushed for 114 yards and two touchdowns on 17 carries and Martinez threw another three scores while completing 65 percent of his passes. Martinez has thrown six touchdown passes compared to one interception -- an excellent ratio for any passer.
Turnovers and Hundley's play ultimately decided last year's matchup. Martinez's pick with less than four minutes remaining gave the Bruins the ball on the Cornhusker 16-yard line and led to a nine-yard pass from Hundley to Franklin for the game-clinching touchdown.
Sophomore David Santos currently leads Nebraska with 16 total tackles, while junior safety Harvey Jackson has 11 tackles, and junior corner Josh Mitchell has 10. Freshman defensive tackle Maliek Collins has the team's only sack. The Cornhusker frontline will have to create more pressure around the pocket to force Hundley into mistakes.
The game kicks-off at 12 p.m. ET and will be broadcast by ABC.
Betting Odds: Nebraska favored by 4.5 points.
Over/Under: 70 points
Prediction: UCLA 34, Nebraska 24
© Copyright IBTimes 2023. All rights reserved.