No, Hassan Rouhani Didn't Wish Jews A 'Blessed Rosh Hashanah': Iranian President 'Has No Tweeter Account,' Advisor Says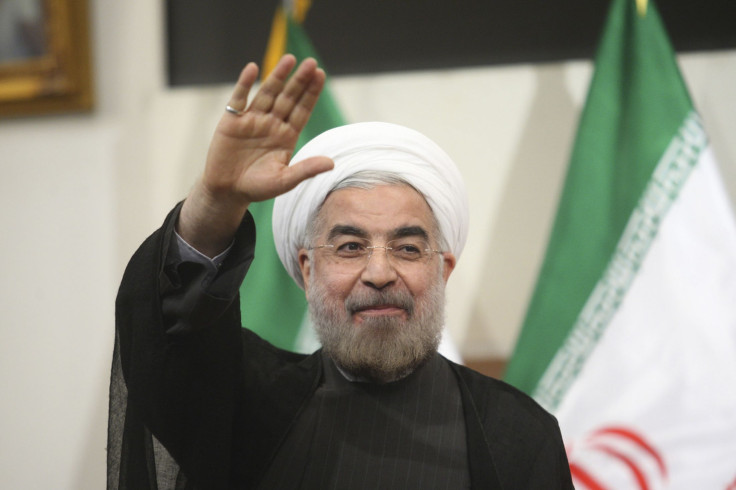 After a Twitter account purportedly run by Iranian President Hassan Rouhani wished "all Jews, especially Iranian Jews, a blessed Rosh Hashanah," the Jewish New Year, the Twitterverse reacted with incredulity and the news media ate it up, spawning headlines such as CNN's "Iranian president's surprising message to Jews," and Haaretz's "Are Rohani's Rosh Hashana blessings a diplomatic signal?"
Not only were the blessings not a diplomatic signal, they weren't even really blessings from Rouhani himself, according to Iran's official Fars News Agency.
Mohammad Reza Sadeq, an adviser to Rouhani, said the Iranian president doesn't even have a Twitter account (although he kept referring to it as "tweeter"), let alone that he was behind the eyebrow-raising tweet purportedly from the leader of a country that wishes for Israel's destruction.
"President Hassan Rouhani has no tweeter account," Sadeq said.
The unusual Rosh Hashanah greeting was tweeted Wednesday and included a picture of a Jewish man praying and wearing a yarmulke cap and tallit prayer shawl.
That was followed up by another tweet Thursday.
"Congratulatory message on the occasion of Rosh Hashanah in Persian," the fake Rouhani tweeted along with a link to the well-wishes.
Sadeq said the Twitter account may be run by Rouhani supporters, adding that "proponents and fans of Mr. Rouhani were active in the cyberspace during the recent presidential election in Iran and used many web pages with titles similar or close to Mr. Rouhani (his name) to run their activities.
"Of course, such activities are fully normal during election campaigns, and some of them might continue their operation even after the election," Sadeq continued.
Sadeq said any official news on Rouhani or statements from the president are released by the president's office.
"Only the news released through this conduit is official," he said.
FOLLOW MORE IBT NEWS ON THE BELOW CHANNELS