Noise Pollution: Even America's Protected Areas Are Not Safe From Human-Caused Racket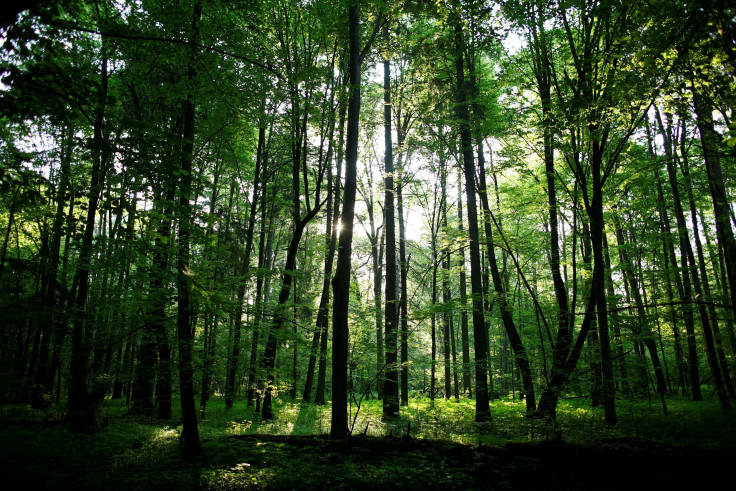 We humans are a noisy lot. No matter what we do, whether it is flying an aircraft, driving a car or working in an office, we make quite a racket — oblivious to the deleterious impact this all-pervasive din has on our physical and mental health. You may think you can escape this anthropogenic (human-caused) cacophony by going — at least temporarily — back to nature. Maybe you'll take a walk through the woods in one of the several thousand protected areas in the country.
Read: The National Park Service Unveils Map Of Sounds In US
If that's your plan, the findings of a new study published Friday in the journal Science will most likely burst your bubble — noisily. The authors of the study, who analyzed millions of hours of sound measurements from 492 protected sites around the continental U.S., found that in nearly two-thirds of the areas, noise from human activities was twice as high as the natural background sound levels.
In 21 percent of the protected areas, human activities caused a staggering ten-fold increase in the level of sound — something the researchers discovered was adversely affecting critical habitats for endangered species. While wilderness areas — where the impact of human activities is minimal — were found to have the lowest exposure to noise pollution, 12 percent of these areas also experienced anthropogenic sound levels 3 decibels above natural levels.
"We were surprised we found such high levels of noise pollution in such high amounts of protected areas," study lead author Rachel Buxton from the Colorado State University's (CSU) Warner College of Natural Resources told Science Magazine.
The International Union for Conservation of Nature defines a protected area as a geographical space dedicated to the achievement of "long term conservation of nature with associated ecosystem services."
In the U.S., protected areas represent about 14 percent of the country's landmass. The 492 protected areas that the researchers studied included city and county parks, state and national forests, wilderness areas, national parks and monuments.
"The noise levels we found can be harmful to visitor experiences in these areas, and can be harmful to human health, and to wildlife," Buxton said in a statement. "However, we were also encouraged to see that many large wilderness areas have sound levels that are close to natural levels. Protecting these important natural acoustic resources as development and land conversion progresses is critical if we want to preserve the character of protected areas."
This pervasive blare of human activity not only affects visitors' experience in protected areas, it also threatens entire ecological systems. Noise pollution negatively impacts wildlife by distracting or scaring away animals, which can cause changes in species composition. Even plants are indirectly affected as many animals that disperse seeds or pollinate flowers react adversely to this din.
"This reduced capacity to hear natural sound reduces the restorative properties of spending time in nature, such as mood enhancement and stress reduction, interfering with the enjoyment typically experienced by park visitors," CSU explained in the statement.
The solution, according to the authors of the study, would be to create dedicated "noise corridors" which would align flight patterns over roads. The protected areas should also launch shuttle services to cut back on traffic, and create quiet zones where visitors are encouraged to enjoy the surroundings in peace.
"Our work provides information to facilitate such efforts in respect to protected areas where natural sounds are integral," the study's senior author George Wittemyer, an associate professor at CSU, said in the statement.
FOR FREE to continue reading
✔️ Unlock the full content of International Business Times UK for free
offer available for a limited time only
✔️ Easily manage your Newsletters subscriptions and save your favourite articles
✔️ No payment method required
Already have an account? Log in
© Copyright IBTimes 2023. All rights reserved.