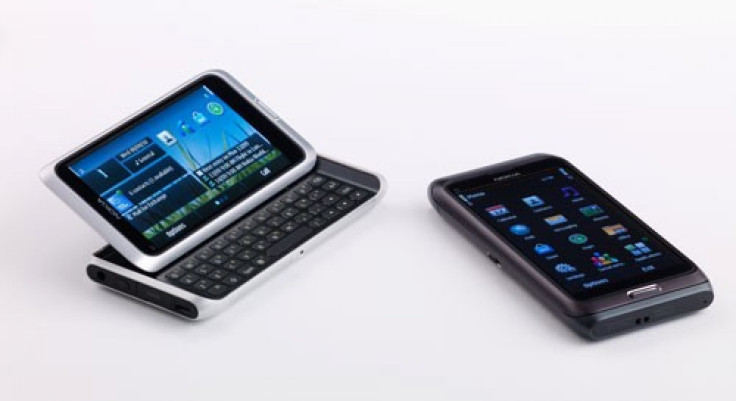 Nokia has delayed the shipping of one of its heaviest hitters in the smartphone market.
The Nokia E7, one of the company's first forays into its revised, smartphone-friendly Symbian operating system, was originally slated to ship by the end of this year. However, the company is now shifting that date back to early next year.
The Nokia E7 is expected to begin shipping in early 2011. Naturally, the exact timing of when the device is available in shops will vary from market to market. The only details I can provide is to re-state our aim to provide the best possible user experience on the Nokia E7, a company spokesperson said in an emailed statement.
The company introduced the E7 in September at the Nokia World event in London along with two other phones, the C6 and C7. The company's executive vice president Niklas Savander said at the time, the three Symbian phones, along with the N8, were part of Nokia fighting back to take leadership in the smartphone industry.
Chris Versace, a mobile analyst at Think 20/20, said the delay will hurt Nokia more than it helps any other smartphone vendor competitor. He especially does not see the delay helping Research In Motion, which like Nokia specializes in QWERTY phones.
Still, Versace says the missing a rollout date by a month or two might not affect Nokia much, because the company is so late to deploying smartphones to begin with. Meanwhile, he sees another operating system as the possible key to Nokia's smartphone future.
The real item we are waiting for is the new operating system Nokia will be using - MeeGo. This should be interesting to watch seeing as how Nokia's MeeGo chief resigned in early October, Versace said in an email.
© Copyright IBTimes 2023. All rights reserved.