North Korea Blast Caused Artificial Earthquake On Korean Peninsula, Seoul Says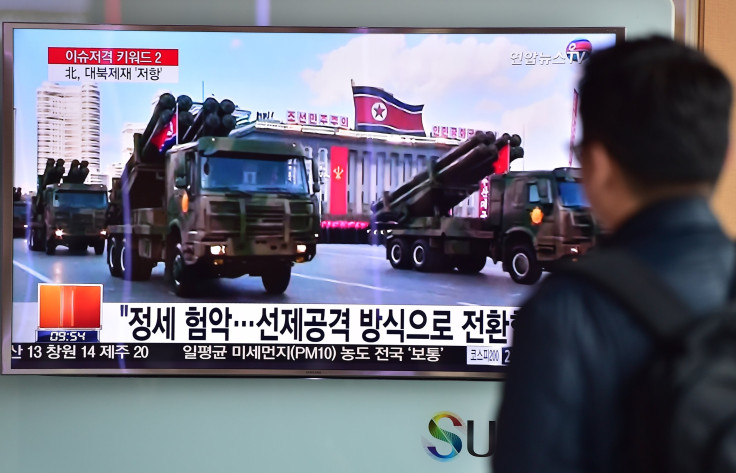 The Korean Meteorological Administration (KMA) in Seoul said Wednesday, according to Yonhap, that a 2.2. magnitude artificial earthquake was caused in North Korea due to a blast conducted southeast of capital Pyongyang.
The Yonhap report said that the tremor was detected in an area about 21 miles, southeast of Pyongyang at about 12:30 p.m. local time (11:30 p.m. EDT Tuesday). A source from KMA also told Yonhap: "The quake is not believed to be the result of a nuclear test, considering its location or magnitude."
The latest information from KMA follows North Korea's announcement Monday about successfully lab-testing a nuclear warhead re-entry and that it would conduct a nuclear warhead test. The country had also said that it would launch ballistic missiles that can carry nuclear warheads. Reports also said Tuesday that Pyongyang has been conducting military exercises similar to those being carried out by South Korea.
On Wednesday, North Korea also announced that scientists and technicians in the country had successfully developed and produced heat-resistant materials required for its rockets.
North Korea's latest threats of conducting more missile tests have become a matter of concern for the international community. The United Nations Security Council slapped sanctions against the Kim Jong Un regime after the country announced that it conducted its fourth nuclear test in January and followed it with a rocket launch in February.
The nuclear test in January also triggered an earthquake measuring 4.8-magnitude near the Punggye-ri nuclear test site in the northeastern part of the country.
This is a developing story ...
© Copyright IBTimes 2023. All rights reserved.