North Korea Changes Time Zone Set By 'Wicked Japanese Imperialists'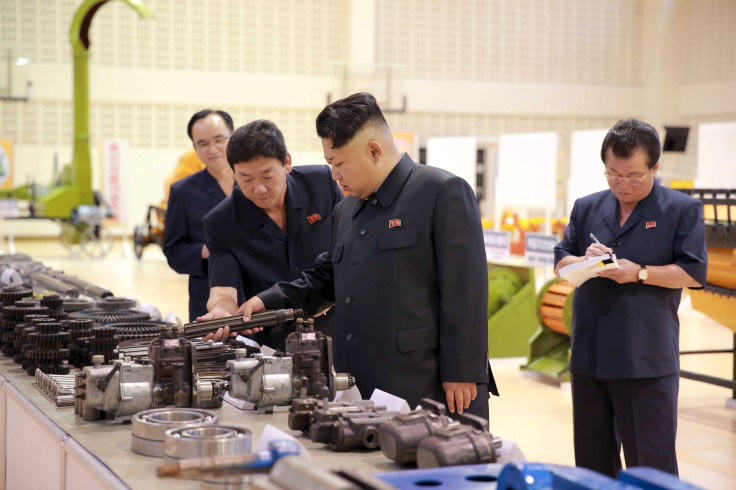 North Korea soon will have its own time zone to liberate itself from Japanese imperialism, the government says. It will establish "Pyongyang Time" by pulling its present time back by 30 minutes.
According to the official Korean Central News Agency, Japanese imperialists deprived Korea of its standard time during the 1910-1945 occupation. The decision to change the standard time coincides with the 70th anniversary of Korea's liberation.
"The wicked Japanese imperialists committed such unpardonable crimes as depriving Korea of even its standard time while mercilessly trampling down its land with 5,000-year-long history and culture and pursuing the unheard-of policy of obliterating the Korean nation," KCNA quoted a decree of the Presidium of the Supreme People's Assembly of the Democratic People's Republic of Korea published Wednesday.
There will be three changes, according to the new decree. Pyongyang time, the DPRK standard time, will be fixed at 127 degrees 30 minutes east longitude, 30 minutes later than the present time. Secondly, the time will be applied Aug. 15, 2015. Thirdly, the government will take practical steps to implement the new time.
"It is the firm faith and will of the DPRK's service personnel and people to force the Japanese imperialists to pay for the monstrous crimes committed by them for a century," KCNA reported.
Before Japan colonized the Korean peninsula in 1910, the country was at +0830 GMT time zone. The new decree will take North Korea back to its original time zone. Both North Korea and South Korea have been sharing the same time zone with Japan.
© Copyright IBTimes 2023. All rights reserved.