North Korea Denies Media Reports About Giving Military Aid To Syria; Says It Prefers A Peaceful Settlement With Dialog And Negotiations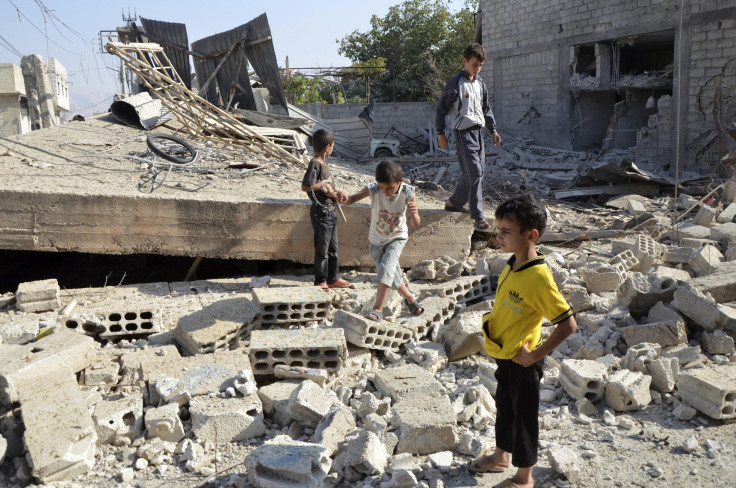 KCNA, North Korea's official news agency on Thursday, denied recent media reports stating that the country was providing military aid to the Syrian government in its battle against opposition forces.
"Some foreign media are floating misinformation that the DPRK (Democratic People's Republic of Korea) supplied war equipment to Syria, its airmen are directly involved in air-raids on insurgent troops in Syria," KCNA said, citing a spokesman for the North's Foreign Ministry, adding that the North believes in a peaceful settlement to the Syrian crisis through dialog and negotiations.
"This is nothing but part of the foolish plots of the hostile forces to tarnish the image of the peace-loving DPRK and cover up their criminal acts of blocking the peaceful settlement of the Syrian situation," the spokesman said.
The Jerusalem Post reported last month that North Korean helicopter pilots were fighting Syrian opposition forces "on behalf of President Bashar Assad's regime," while other reports claimed that North Korean military officials were in Syria, although they were not directly involved in military operations.
South Korean media, citing Syrian Observatory for Human Rights officials, had reported in June that North Korean officials were "deployed in a number of areas, including defense factories southeast of Aleppo and at regular forces' positions in the city."
Syria is one of the few close allies of the reclusive North Korean regime, and Pyongyang is reported to have supplied weapons technology and military aid to Assad's government in the past.
According to a Japanese newspaper report in August, Turkey had intercepted a shipment of gas masks, small arms and ammunitions from North Korea to Syria. According to the report, the captain of the vessel admitted that the shipment was from North Korea, and the plan was to unload it in Turkey and transport it to Syrian government forces by land.
U.N. sanctions imposed on both North Korea and Syria prohibit the countries from selling or transferring their weapons to other countries.
Pyongyang is also believed to have constructed a plutonium reactor in Syria -- which was destroyed in a 2007 strike by Israeli forces -- and is said to be a silent partner in Syria's weapons of mass destruction program, which included chemical weapons that Syria is now reported to have dismantled.
© Copyright IBTimes 2023. All rights reserved.
FOLLOW MORE IBT NEWS ON THE BELOW CHANNELS