North Korea Denuclearization: Kim Jong Un Agrees To Nuclear Inspections, Pompeo Says
Secretary of State Mike Pompeo met with North Korean leader Kim Jong Un in Pyongyang on Sunday, during which the two had "good, productive conversations" regarding denuclearization and also on setting up a second summit between the leaders of both the nations.
Pompeo's meeting with Kim went on for three and a half hours, which included a 90-minute luncheon, during which Kim reportedly agreed to let foreign inspectors visit his nation's key nuclear test site in Punggye-ri, provided that the logistics are worked out to the latter's satisfaction.
"As soon as we get it logistically worked out, Chairman Kim said he's ready to allow them to come in," the secretary said, Yonhap News reported. "And there's a lot of logistics that will be required to execute that, but when we get them we'll put them on the ground."
He also added there is "significant progress" when it comes to discussing the dismantling of North's long-range rocket test facilities near the border with China, which Kim had agreed to tear down during his meeting with South Korean President Moon Jae-in in September.
As for setting up the second meeting between President Donald Trump and Kim, Pompeo said the two sides are "pretty close" to a deal but "sometimes that last issue is hard to close."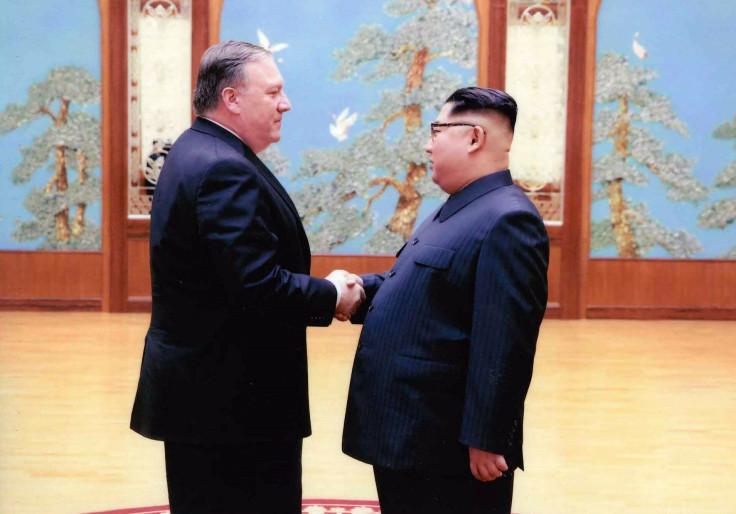 After his meeting with the North Korean leader, Pompeo headed to South Korea to share the outcome of their discussions with Moon.
"As President Trump said, there are many steps along the way and we took one of them today. It was another step forward," Pompeo said in a meeting with Moon at the Blue House. "So this is, I think, a good outcome for all of us."
He also thanked the South Korean leader for the important role he played in the negotiations between North Korea and the U.S.
"You all have been an incredibly important part of the success that we have all had to date, but what we all hope will be the denuclearization and the change in the relationship here on the peninsula," Pompeo said, Yonhap News reported.
Moon returned the appreciation and said the world was closely watching to see what would be the outcome of Pompeo's actions in Pyongyang.
"Today is a very important day for the U.S. as well as South and North Korea," Moon said. "I hope Secretary Pompeo's North Korea visit and the upcoming second U.S.-North Korea summit will create good momentum for a breakthrough in the denuclearization and irreversible progress in the peace process on the Korean Peninsula."
A day after Pompeo visited North Korea, Moon announced in a cabinet meeting Monday that Kim is planning to visit Russia in the near future, although he did not mention any tentative date for the meeting. He also added that Chinese President Xi Jinping is expected to visit North Korea soon, according to Strait Times.
The joint summit between Pyongyang and Moscow this year comes after Kim met Russian Foreign Minister Sergei Lavrov in Pyongyang at the end of May. Kim also met with Xi thrice this year in China.
© Copyright IBTimes 2022. All rights reserved.
FOLLOW MORE IBT NEWS ON THE BELOW CHANNELS