North Korea Fires Ballistic Missile Into Sea Off Its East Coast: South Korean Officials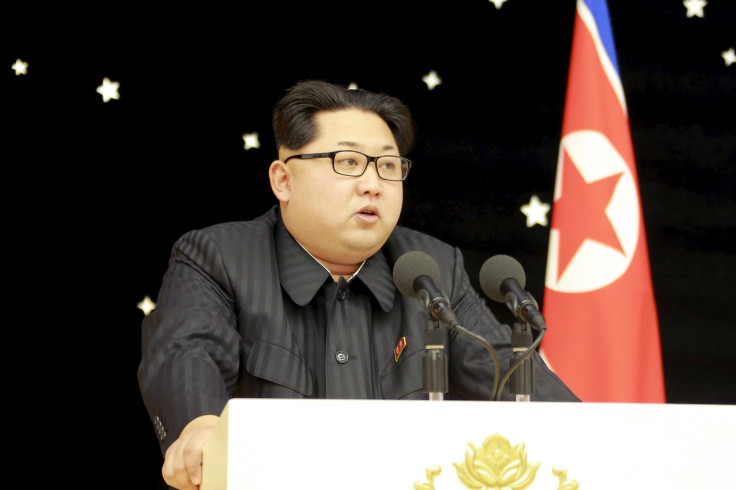 UPDATE: 10:47 p.m. EDT -- Japanese Prime Minister Shinzo Abe condemned North Korea's launch of ballistic missiles into the Sea of Japan early Friday, Reuters reported. He vowed to respond to the attacks appropriately.
"Japan strongly demands North Korea to exercise self-restraint and will take all necessary measures, such as warning and surveillance activity, to be able to respond to any situations," Abe said.
UPDATE: 8:18 p.m. EDT -- United States officials said the ballistic missiles launched in North Korea on Friday morning local time are not considered a threat, ABC News reported. However, the two Nodong medium-range missiles were still said to violate United Nations Security Council resolutions.
"Neither was assessed to be a threat to the U.S. or our regional allies," a defense official told ABC News.
Earlier reports stated that North Korea had launched only one missile Friday.
UPDATE: 7:23 p.m. EDT -- A ballistic missile was launched in North Korea around 5:55 a.m. local time Friday, CNN reported. It was launched near Sukchon County in the South Pyongan province.
U.S. officials confirmed news of the missile launch. "This appears to have been a Nodong medium-range ballistic missile launched from a road-mobile launcher," an official told Fox News.
Original story:
North Korea fired a ballistic missile into the Sea of Japan early Friday, South Korean officials said. The missile flew around 500 miles off the east coast into the body of water, the Yonhap news agency reported.
The missile launch comes after the United Nations Security Council voted to place sanctions against the country. The vote was in response to North Korea reportedly conducting a nuclear test Jan. 6 and launching long-range rockets Feb. 7.
The sanctions prohibit North Korea from exporting gold, titanium, vanadium and other minerals. South Korea and the United States also moved to impose their own sanctions. The United States said it will sanction North Korean banks, and South Korea shut down the Kaesong Industrial Zone, which employed 50,000 North Korean workers in Seoul.
North Korea Overview | FindTheData
© Copyright IBTimes 2023. All rights reserved.
FOLLOW MORE IBT NEWS ON THE BELOW CHANNELS