North Korea Hails 2017 Missile Launches, Vows Similar Nuclear Activities In 2018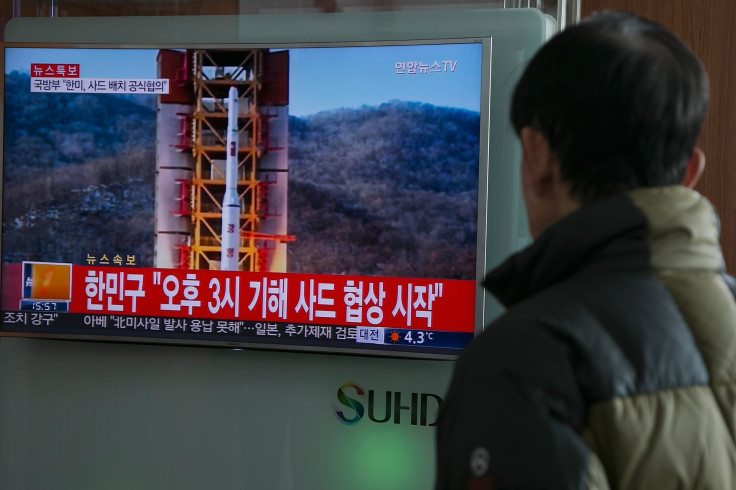 North Korea's nuclear activities will continue as the new year approaches with the reclusive country's efforts to enhance its nuclear capabilities in the future, its state media said Saturday. Kim Jong Un's regime hailed all the nuclear and missile tests conducted in 2017, declaring the communist state an "invincible" and "responsible" nuclear power.
"The DPRK, an undeniable new strategic state and nuclear power of Juche, declares: Do not expect any change in its policy. Its entity as an invincible power can neither be undermined nor be stamped out," the Korean Central News Agency (KCNA) said in what it called a detailed report titled "No Force Can Prevail over Independence and Justice." DPRK stands for North Korea's official name, the Democratic People's Republic of Korea.
The report largely described all the alleged successful development of new weapons, including an intercontinental ballistic missile capable of reaching the U.S, and also the testing of a Hydrogen Bomb.
North Korea promised to bolster "the capabilities for self-defense and preemptive attack with the nuclear force as the pivot as long as the U.S. and its vassal forces persist in nuclear threat and blackmail and war drills under the mask of annual ones at the doorstep of the DPRK."
The report mentioned about the Feb. 12 launch of a new type strategic weapon system Pukguksong-2, ground-to-ground intermediate-range strategic ballistic rocket, and the Nov. 29 "test-fire of new type ICBM Hwasong-15 reflecting its tremendous might as a world-class military power."
Pyongyang staged 16 missile tests this year, including 11 since new South Korean President Moon Jae-in took office in May. It also conducted its sixth and most powerful nuclear test so far on Sept. 3.
North Korea's continued nuclear advancements despite international condemnation led to tough UN sanctions. But despite the sanctions, including sanctions targeting its key revenue sources — coal, iron, and textile exports, Pyongyang seems to be prepared for more missiles testing in the future.
"The U.S. persistent moves against the DPRK in political, economic, military, diplomatic and all other fields till the end of this year could not stop even a moment the advance of the DPRK confident in the victory of its cause," the KCNA report said. "The DPRK, as a responsible nuclear weapons state, will lead the trend of history to the only road of independence and justice, weathering all tempests on this planet."
The report also mentioned about the war of words between President Donald Trump and North Korea's supreme leader in 2017.
Trump repeatedly threatened North Korea with military action, using phrases such as "fire and fury," while Pyongyang threatened to strike U.S. military bases in Guam and claimed that its rockets can reach anywhere within the entire U.S. mainland. Both Trump and Kim also hurled insults at each other with Trump calling Kim "little rocket man," and Kim firing back, calling Trump a "dotard."
© Copyright IBTimes 2023. All rights reserved.