North Korea May Be Producing Plutonium For More Nuclear Weapons, Report Says; UN Condemns Failed Missile Test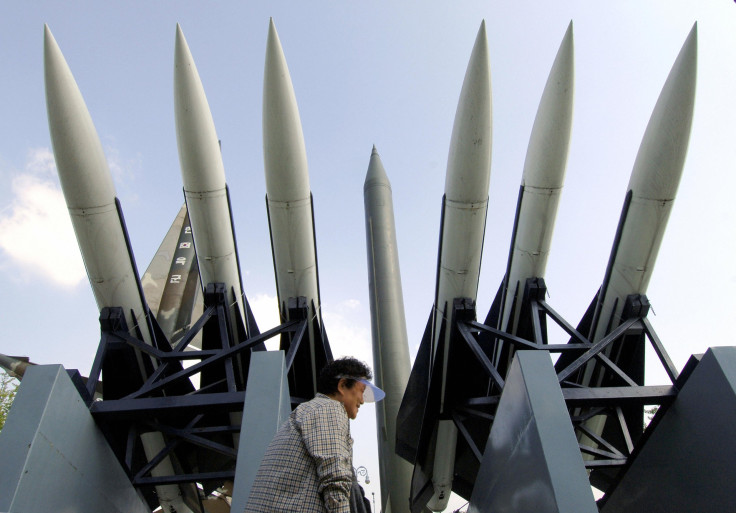 North Korea may be producing more plutonium for nuclear weapons, despite criticism from the international community over its nuclear advancements, a report by 38 North, a website that monitors North Korea, said Friday, citing satellite imagery of Yongbyon Nuclear Scientific Research Center.
The report comes as the United Nations Security Council and other countries condemned the Kim Jong Un regime for the failed launch of a Musudan intermediate-range missile on Friday and termed it a violation of the series of resolutions.
The satellite images taken Monday showed a flatcar with tanks or casks that could have been carrying chemicals or waste, 38 North reported. Of late, North Korea has been trying to boost its nuclear capabilities in line with calls from the country's leader Kim Jong Un. In January, the reclusive country conducted its fourth nuclear test and a rocket launch the next month, which was considered a cover for its test of a long-range ballistic missile. The country also claimed to have conducted several other missile tests in between, leading to harsh U.N. sanctions against Pyongyang.
The report by 38 North said Friday: "Recent commercial satellite imagery shows new developments at the Yongbyon Nuclear Scientific Research Center indicating that North Korea has already begun or plans to commence a reprocessing campaign to separate additional plutonium for nuclear weapons," the report said, adding: "The presence of a loaded flatcar, together with the earlier presence of exhaust plumes, suggests that North Korea is preparing or conducting a reprocessing campaign to separate more plutonium for weapons."
Pyongyang's failed missile test on Friday was condemned by the U.N., which asked North Korea to refrain from further violations to the resolution. The council also urged Pyongyang to maintain peace and stability in the region.
"The members of the Security Council strongly condemned the firing of a ballistic missile by the Democratic People's Republic of Korea (DPRK) on April 15," the Security Council said Friday, according to Yonhap, adding: "Although the DPRK's ballistic missile launch was a failure, this attempt constituted a clear violation of U.N. Security Council resolutions 1718 (2006), 1874 (2009), 2087 (2013), 2094 (2013) and 2270 (2016)."
South Korea's Joint Chiefs of Staff said that Pyongyang tried to launch the Musudan intermediate-range missile off the east coast, with a range of up to 3,000 kilometers (1,864 miles) and could reach as far as Guam. The missile was fired on the birthday of North Korea's founding leader, Kim Il-sung. There had been concerns that the country could conduct another nuclear test and a long-range missile launch to mark the anniversary, Yonhap reported.
© Copyright IBTimes 2023. All rights reserved.