North Korea Military Parade 2017 Live Stream: Watch Kim Jong Un's Regime Celebrate Founder's Birthday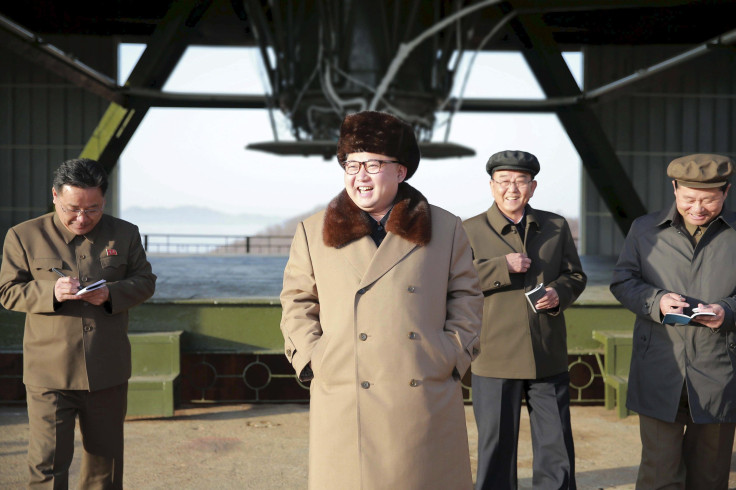 North Korea held a massive military parade to celebrate the birth of the regime's founder Kim Il-sung. The country also used the opportunity to show off an alleged submarine-launched ballistic missile (SLBM) and a new intermediate-range ballistic missile (IRBM), called Pukguksong-2.
As tensions grow between the United States and Kim Jong Un's regime, North Korea celebrated the "Day of the Sun" on Saturday with thousands of soldiers and military vehicles parading through the Kim Il-sung square, with a band playing loud military music.
Read: Can North Korea's Nuclear Missiles Hit The US? How Far The Weapons Reach
The country's leader, donning a black suit, stood on a platform with senior military officers and officials of the Workers' Party. He broke into a smile at multiple occasions and applauded as the troops marched in a tribute to his grandfather, the first leader of the regime, on his 105th birth anniversary.
The regime also took the opportunity to warn the U.S. about the implications of "creating a war situation" with increased militarization in East Asia.
Choe Ryong-hae, who is said to be one of the most powerful politicians in North Korea, reportedly said: "We will respond to an all-out war with an all-out war and a nuclear war with our style of a nuclear attack."
The occasion was the first instance where the communist regime unveiled a newly developed weapon, the SLBM, at a public event, possibly because of the rise in tensions with neighbor South Korea and the West. The new IRBM, also referred to as a KN-15 missile, was test-fired earlier this year and was reported as having flown 500 kilometers (310 miles) into the sea. Pyongyang said it was a "complete success," South Korea's Yonhap News Agency reported.
Watch the live stream here.
Note: International Business Times cannot verify the authenticity of this footage.
© Copyright IBTimes 2023. All rights reserved.