Can North Korea's Nuclear Missiles Hit The US? How Far The Weapons Reach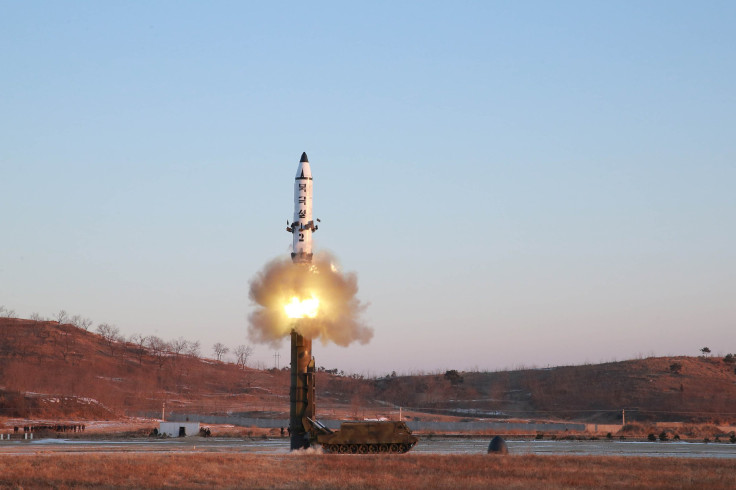 Both the United States and North Korea have warned of impending military action against the other in recent days. North Korea sparked speculation of an impending nuclear test, while the U.S. warned it would unleash a pre-emptive strike against the nation if it felt a significant nuclear threat was imminent. North Korea retaliated by saying it would "hit the U.S. first" if the U.S. planned a strike.
North Korean officials blamed the dangerous situation on the U.S. in a statement Friday.
Read: Will There Be A Nuclear War Between North Korea And US?
"By relentlessly bringing in a number of strategic nuclear assets to the Korean peninsula, the U.S. is gravely threatening the peace and safety and driving the situation to the brink of a nuclear war," North Korean officials said, according to state news agency KCNA. "This has created a dangerous situation in which thermo-nuclear war may break out at any moment."
But would North Korea be able to reach the U.S. with its missiles? It's unclear exactly what capabilities the country has, but military officials have said in recent months that if long range capabilities don't yet exist, they're not far off. A senior military official told Reuters in December that while North Korea didn't yet have long-range missile re-entry technology that would enable it to hit far-away targets like the U.S., it was likely well on its way to being able to mount a small nuclear warhead onto a long-range missile.
"I think they could mate a warhead with a delivery device," the official said, speaking on the condition of anonymity. "They're just not sure [about re-entry. They're endeavoring to overcome that."
Re-entry refers to a missile's ability to re-enter the atmosphere after it is launched without burning up, a necessity in order for it to effective hit a target.
"Our assessment is that they have the ability to put it on—a nuclear weapon on a KN-08 and shoot it at the homeland," U.S. Adm. Bill Gorney said at a Department of Defense press briefing in 2015.
Read: North Korea's Missile Capabilities Developing At 'Unprecedented' Rate
Estimates vary about the exact distance North Korean missiles might reach. Some experts think they could be launched as far as 4,000km, according to BBC News, making the country capable of hitting targets like U.S. military bases in Guam.
U.S. Strategic Command officials told the website Foreign Policy in March that future tests may hold the key to North Korea's long-range technology. At least two of the varieties of missile the country was developing could have the capacity to reach the U.S., but the country had not tested them yet, the officials said.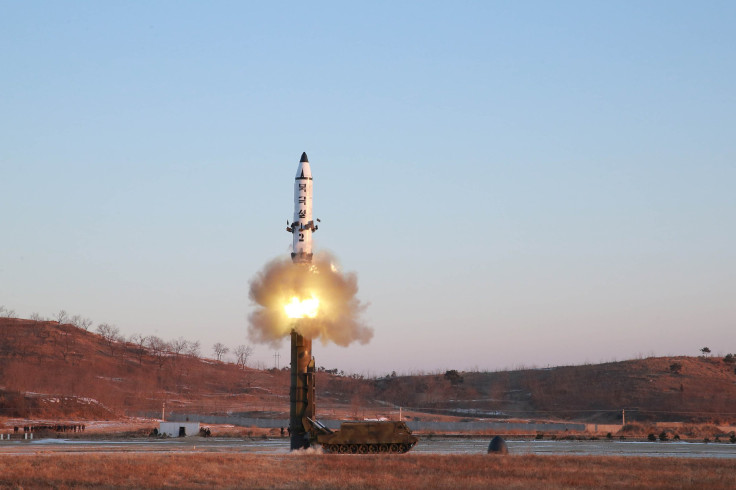 © Copyright IBTimes 2023. All rights reserved.
FOLLOW MORE IBT NEWS ON THE BELOW CHANNELS