North Korea News: South Korea To Fortify Military With New Projects To Tackle Threat From Pyongyang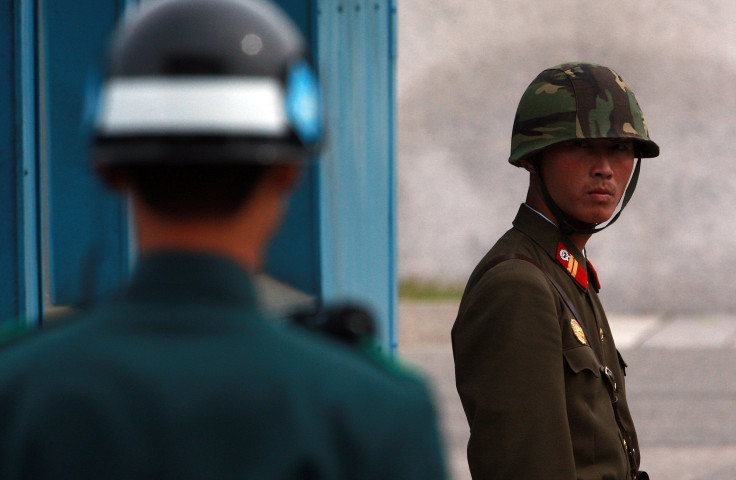 South Korea has started building a 3,000-ton submarine equipped with ballistic missiles to fortify its maritime capacity amid growing threats from North Korea, Yonhap News Agency reported Wednesday citing the state arms procurement agency. The country is also planning to develop indigenous long-range air-to-surface missiles to tackle threats from Pyongyang.
The Chang Bogo-III batch 1 submarine will be the third vessel of this class in the national navy, according to South Korea's Yonhap. The Defense Acquisition Program Administration (DAPA) said that Hyundai Heavy Industries will be building the vessel — expected to be able to carry Hyunmoo-2 ballistic missiles with ranges of over 310 miles. The project is estimated to cost 630 billion won ($539 million) and is expected to be completed in nearly eight years.
South Korea is also planning to develop indigenous long-range air-to-surface missiles to tackle the mounting threat from North Korea. The DAPA has plans to develop 200 air-to-surface Taurus-class missiles until 2031. Research on relevant missile technologies is likely to begin from 2018, Yonhap reported, adding that these missiles will be mounted on the KF-X fighter jets that will be manufactured by mid-2020s. The total cost of the project is estimated to be 810 billion won ($695.2 million).
The Taurus-class missiles have a range of over 310 miles and can be fired from South Korea's F-15K Slam Eagle — a multirole fighter aircraft. According to the South Korean news agency, the missile can target the North Korean capital Pyongyang when fired from a plane near south of Seoul.
The Kim Jong Un-led country has conducted a series of missile tests since the beginning of this year, drawing condemnation from world powers. Last month, state-run Radio Pyongyang broadcast a series of cryptic numbers, which were believed to be a coded message for its agents in South Korea. The isolated nation had stopped such broadcast after the North and the South held their first historic summit in 2000. However, it resumed sending out coded messages 16 years later — in July this year.
This also comes after South Korea's Acting President Hwang Kyo-ahn warned last Friday that the reclusive nation may take advantage of the current political instability in Seoul to cause mischief. South Korean President Park Geun-hye was impeached last Friday over a political scandal after her close aide Choi Soon-sil was arrested over allegations of interfering in government affairs and influencing Park.
"While retaining a watertight national defense posture, the government will work closely with the international community to thoroughly respond to the North Korean nuclear problem," Hwang said at the time.
© Copyright IBTimes 2023. All rights reserved.