North Korea: Nukes Are Our 'Life'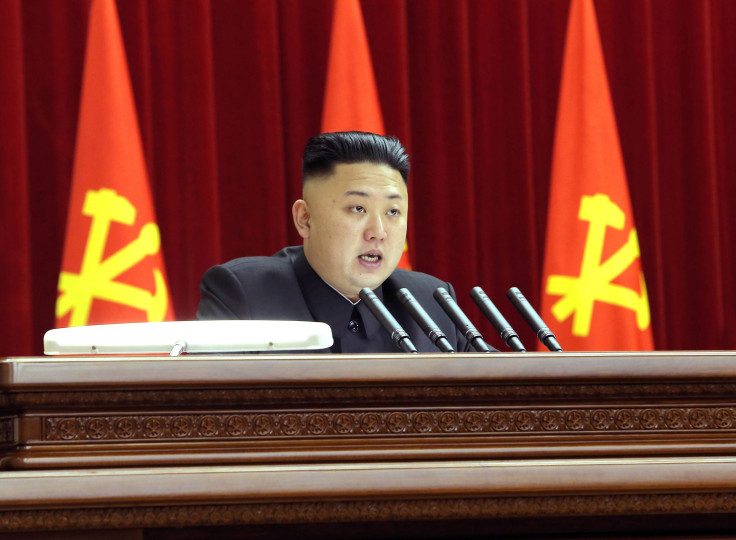 North Korean officials announced Sunday the country will continue developing its nuclear-weapons program, saying that nukes are "the nation's life" and that they would not be traded under any circumstances.
The central committee of North Korea's ruling Workers' Party issued its statement through the state-owned Korean Central News Agency, saying even United Nations sanctions would not derail the nuclear-weapons program, the Associated Press reported.
North Korean leader Kim Jong Un has made similar statements and called for a continued focus on the country's nuclear arsenal.
The North Korean statement Sunday called the nation's nuclear capability a "treasure" that would not be traded for "billions of dollars."
"[North Korea's weapons] are neither a political bargaining chip nor a thing for economic dealings to be presented to the place of dialogue or be put on the table of negotiations aimed at forcing [Pyongyang] to disarm itself," the statement said. "Nuclear armed forces represent the nation's life, which can never be abandoned as long as the imperialists and nuclear threats exist on earth."
The statement focusing on North Korea's nuclear weapons comes at an alarming time, considering the country's recent threats against both South Korea and the U.S. On Friday, North Korea claimed to be in a state of war with South Korea. It also has indicated it has a U.S. mainland strike plan.
The rising level of rhetorical saber rattling by North Korea has been in part a response to a new round of U.N. sanctions put in place on the country after a recent nuclear-weapons test. In light of North Korea's threats, the U.S. has taken action to demonstrate its military capablity on the Korean Peninsula.
On Thursday, the U.S. flew two B-2 stealth bombers over South Korea and dropped inert ammunition as a part of a military exercise, Reuters reported. Earlier in the week, the U.S. conducted a similar exercise with a B-52 bomber.
North Korea reportedly saw both exercises as hostile measures. After the first one, the country took steps to ready its long-range artillery against strategic targets, such as U.S. bases throughout the Asia-Pacific region.
"[Kim] finally signed the plan on technical preparations of strategic rockets of the [Korean People's Army], ordering them to be standby for fire so that they may strike any time the U.S. mainland, its military bases in the operational theaters in the Pacific, including Hawaii and Guam, and those in South Korea," KCNA said last week.
Although the North Korean military has claimed to be capable of hitting the U.S. mainland, its arsenal largely consists of Soviet-made Scud missiles with much shorter range, Reuters reported. North Korea has not tested any missile with a range long enough to strike the U.S. mainland, the news agency said.
© Copyright IBTimes 2023. All rights reserved.