North Korea Party Congress: Kim Jong Un Defends Pyongyang's Nuclear, Missile Activities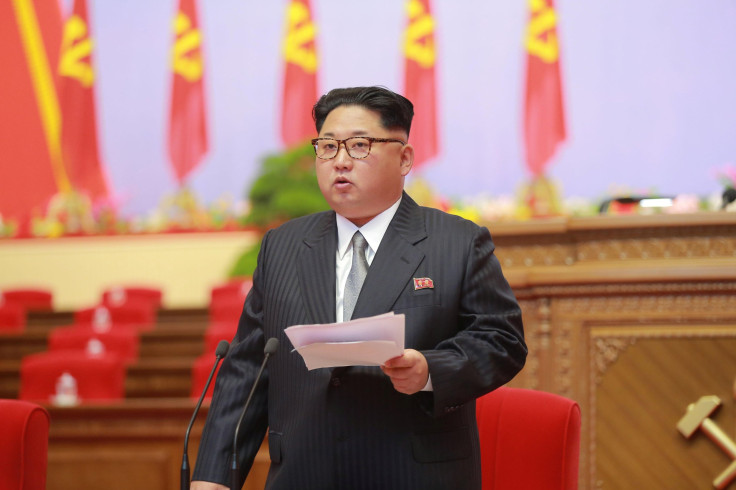 North Korean leader Kim Jong Un said Saturday that the hydrogen bomb tests and the satellite launch earlier this year increased the reclusive state's dignity and might to the "highest level possible." Kim made the comments during the first ruling party congress since 1980, which entered its second day Saturday.
"This year... our service personnel and people achieved great successes in first hydrogen bomb test and the launch of earth observation satellite Kwangmyongsong 4... thus raising the dignity and might of Korea to the highest level possible," according to Kim, Yonhap News Agency reported, citing official Korean Central News Agency (KCNA).
The ruling Workers' Party Congress — a gathering of the country's governing elite — is being held after 36 years. The meeting is widely seen as official recognition of Kim's status as the legitimate heir of his family's dynastic rule. Analysts say that the congress is also likely to back Kim's "byungjin" policy of the dual pursuit of nuclear weapons along with economic development.
"You have to remember there are two levels to this," John Delury, a historian at Yonsei University in Seoul, told Agence France-Presse. "There's the staging and the performance which makes headlines and then the nitty-gritty policy stuff, which will take time to go through and properly understand."
Kim's praise to his country's nuclear and missile tests comes at a time when Pyongyang faces strict sanctions from the United Nations Security Council. According to South Korean defense ministry, North Korea is likely to conduct its fifth nuclear test during the congress, the first since 1980. The claims were further fuelled after new satellite imagery indicated that Pyongyang may be in advanced stage of developing a submarine-launched ballistic missile.
An April 28 satellite imagery of North Korea's Sinpo South Shipyard showed a submersible missile test stand barge has been moved from its normal position, 38 North, a project of the U.S.-Korea Institute at the Johns Hopkins School of Advanced International Studies, said. The activity was seen six days after the country tested a submarine-launched ballistic missile.
The sanction-hit country has conducted a series of missile and nuclear tests since the beginning of this year while the leader has called to strengthen the country's defense capabilities. Pyongyang has also claimed to have secured intercontinental ballistic missile technologies like reentry and engine technologies.
© Copyright IBTimes 2022. All rights reserved.
FOLLOW MORE IBT NEWS ON THE BELOW CHANNELS