North Korea Calls US-South Korea Drills 'Open Declaration Of War,' Report Warns It May Conduct Fifth Nuclear Test Next Week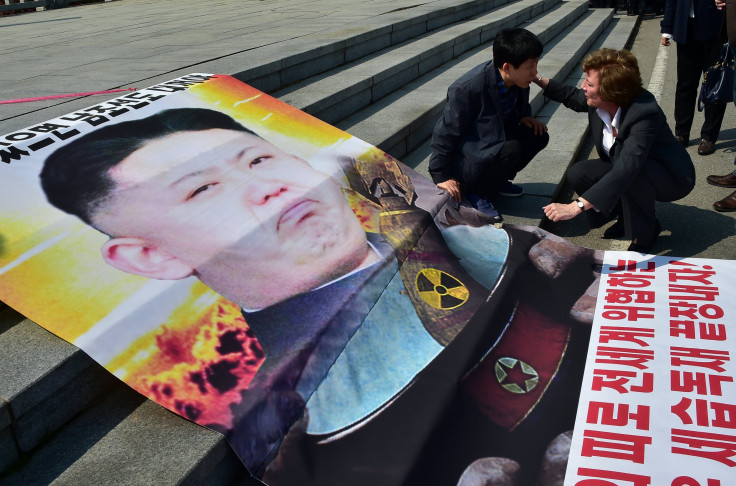 North Korea again slammed the joint military drills between the U.S. and South Korea which concluded Saturday, while a report by Yonhap said Pyongyang may conduct its fifth nuclear test early next week, before a rare party congress next Friday. The congress will be the first in 36 years and experts said it would be a way for Kim Jong Un to consolidate power over his administration.
North Korea's fourth nuclear test was conducted in January, following which the international community condemned the reclusive country while the United Nations Security Council slapped harsh sanctions against it. Since then, Pyongyang conducted a rocket launch in February and several other missile tests as well, triggering threats of further sanctions from the U.S. and the U.N. Security Council.
According to the Yonhap report, the South Korean military has spotted a sharp increase in vehicle and human movement at the country's Punggye-ri nuclear test site, which could be a sign of preparations for another nuclear test. Experts also said that all of North Korea's previous nuclear tests were conducted between Monday and Wednesday, and the pattern may continue with the expected fifth one.
However, other experts said the probability of Pyongyang conducting another nuclear test so soon after its last one in January was low. "It's possible the North's successive failures in missile launches are related to an impending test of a nuclear warhead explosion," Kim Don-yeop, professor at Kyungnam University in South Korea, said, according to Yonhap, adding: "Military provocations ahead of the congress will likely culminate in another test of an intermediate-range ballistic missile, not nuclear weapons."
The U.S. has also threatened the Kim Jong Un regime of more sanctions if it conducts a fifth nuclear test. The already-tense relationship between the U.S. and North Korea has become even pricklier as Pyongyang has condemned the annual military drills that Washington conducts with South Korea and even threatened to launch a nuclear attack against both the countries. However, the U.S. and South Korea have reiterated that the exercises are a defensive measure against North Korean provocations.
Meanwhile, on Friday, North Korea claimed that U.S. soldiers present at the inter-Korean border were trying to provoke its frontline troops with "disgusting acts."
On Saturday, North Korea also said that the U.S.-South Korea military drills were the "worst military provocation in the history of the Korean Peninsula," another report by Yonhap said. The Foal Eagle exercise concluded Saturday while the Key Resolve command post drill concluded last month. About 300,000 South Korean armed forces and 17,000 American troops participated in the exercises.
The statement from North Korea Saturday also said that the exercises were "tantamount to an open declaration of war," and "undisguisedly revealed the U.S.' attempt to mount a preemptive attack" on North Korea.
During the two-month long exercises, North Korea launched several short- to mid-range missiles, including two Musudan intermediate-range ballistic missiles on Thursday, both of which failed.
© Copyright IBTimes 2023. All rights reserved.