Is North Korea Planning An Attack On The South Korean Presidential Palace?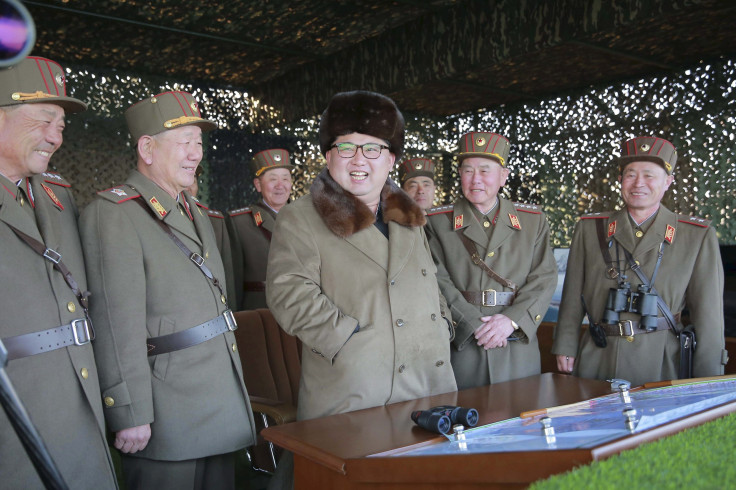 North Korea plans to blow up a replica of the South's presidential Blue House for target practice in a move that appeared intended to further inflame tensions, an official with South Korea's military said Wednesday. The unidentified official said South Korea had evidence that Pyongyang was constructing a half-size replica of the Blue House outside the capital city, Japan Times reported.
"The North is apparently preparing to showcase a mock attack on the Blue House using the replica as a target," the Joint Chiefs of Staff official reportedly said. "The exercise is believed to be aimed at stirring up hostility against the South, summoning up loyalty [to leader Kim Jong Un] and fueling security concerns in the South."
The report comes as international concern over North Korea's nuclear program has elevated in recent months. The reclusive state claimed to have conducted a nuclear test in January and a long-range missile launch in February. Those moves prompted the United Nations Security Council to slap tough new sanctions against North Korea last month.
Pyongyang regularly threatens South Korea and the United States, its decadeslong foes. Late last month, the North Korean military trained to attack Seoul's Blue House, state media reported, leading many to speculate the kingdom was growing increasingly belligerent.
Kim, who oversaw the large-scale military exercises last month, instructed his military to remain on high alert "so that it may mercilessly pound the reactionary ruling machines in Seoul, the cesspool of evils, and advance to accomplish the historic cause of national reunification, once it receives an order for attack," the state-controlled KCNA news agency reported.
North Korea for decades has come under scrutiny for its fiery rhetoric as well as its domestic human rights abuses. The Kim dynasty, citing fears of outside infiltration, has virtually outlawed free speech and dissent, human rights groups allege. It is considered among the world's most repressive and autocratic governments.
© Copyright IBTimes 2023. All rights reserved.
FOLLOW MORE IBT NEWS ON THE BELOW CHANNELS