US Threatens More Sanctions If North Korea Conducts Fifth Nuclear Test While Pyongyang Searches For 7 Defectors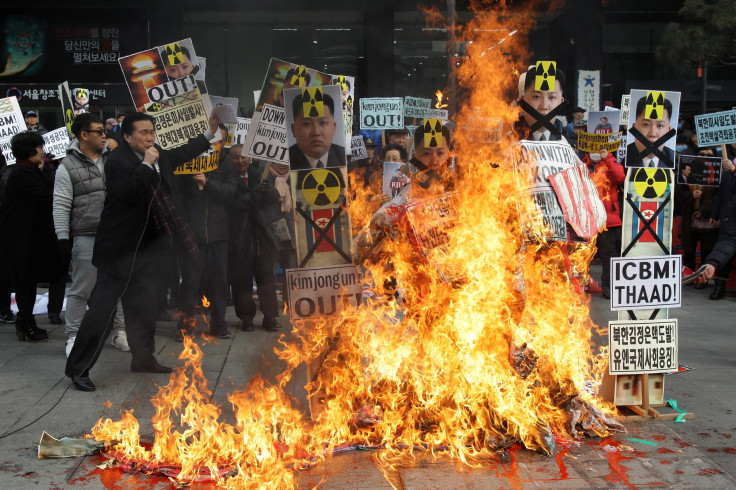 A top U.S. diplomat warned that North Korea could face new sanctions, including an effort to cut access to hard currency earned by its workers abroad, if it conducts a fifth nuclear test, Reuters reported Wednesday. Meanwhile, a report by Yonhap said that seven North Koreans from two families defected to an unidentified country despite the strict security implemented by the Kim Jong Un regime to avoid such escapes.
The report of sanctions in case of a fifth nuclear test comes even as the United Nations has slapped harsh sanctions against North Korea over its fourth nuclear test in January and a rocket launch in February. Reports said that the reclusive country was expected to conduct a fifth nuclear test soon, likely before a ruling party meeting early May. Last week, North Korea also conducted a test for an intermediate-range missile which failed.
"Like a regimen of medicine, the dosage can be upped when the effects fall short of what's required," Assistant Secretary of State for East Asian and Pacific Affairs Danny Russel told Reuters, adding that if the country was to test a fifth nuclear device, the U.S. and its allies could take unspecified "defense-related measures." Russel also said: "As the threat grows, then our defensive capabilities need to adjust as well."
U.S. officials and analysts said the latest sanctions by the U.N. against Pyongyang will be effective only if China fully implemented them. China is Pyongyang's closest ally and its largest trading partner. But Russel reportedly said that even Beijing had "exhausted traditional options of encouraging and cajoling and persuading the North Koreans and they have clearly shifted to the application of pressure."
He also said, according to Reuters: "There is an argument to be made that serious and sustained pressure on North Korea has never before been undertaken," adding: "The degree to which the North Korean economy depends on China and access to China is such that this stated resolve on the part of China, I think, constitutes something of a new ball game."
U.S. General Vincent Brooks, who was nominated to lead American forces in South Korea by President Barack Obama, said Tuesday that Beijing was frustrated with North Korea's behavior, including the nuclear advances by Pyongyang, but added that it was reluctant to apply pressure to the country, a move that could threaten Kim's government.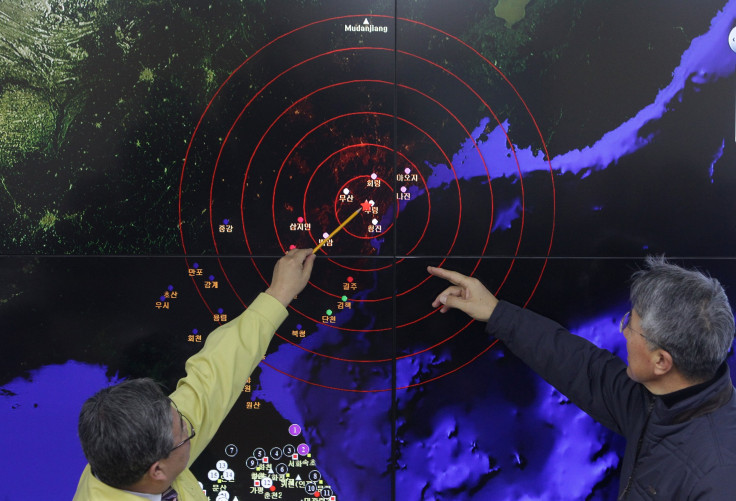 South Korea's state-run Korea Institute for National Unification estimates that about 150,000 North Korean workers are abroad, earning about $900 million annually for the reclusive country. Earlier this month, 13 North Koreans working at a restaurant in China defected to South Korea. Later reports also said there could be more North Koreans looking to defect.
The Yonhap report Wednesday said, citing the Washington-based Radio Free Asia (RFA), that the seven North Koreans defected during the special alert period between April 1 and 20. The time period was set by the North Korean regime to commemorate the birthday of Kim Il-sung, Kim Jong Un's grandfather and the founder of North Korea, on April 15.
RFA also said, citing a source, that the seven defectors were residents of Musan in North Hamgyong Province that shares a border with China, and they disappeared on Friday amid high security. The report added that China also has tight security in the border area, and that Pyongyang had launched an investigation into the case but had not been able to locate them so far.
After the previous defection of the 13 restaurant workers in China, North Korea released a statement saying South Korea "lured and abducted" the workers in "broad daylight" and called it a "crucial provocation against the DPRK (Democratic People's Republic of Korea)", and demanded that they be sent back immediately.
"In case the puppet group does not send them back, it will have to pay a high price for the serious consequences to be entailed by its action," North Korea said in the statement.
© Copyright IBTimes 2023. All rights reserved.
FOLLOW MORE IBT NEWS ON THE BELOW CHANNELS