North Korea Prisoners Forced To Eat Cockroaches Amid Starvation, Get Abortion At 8 Months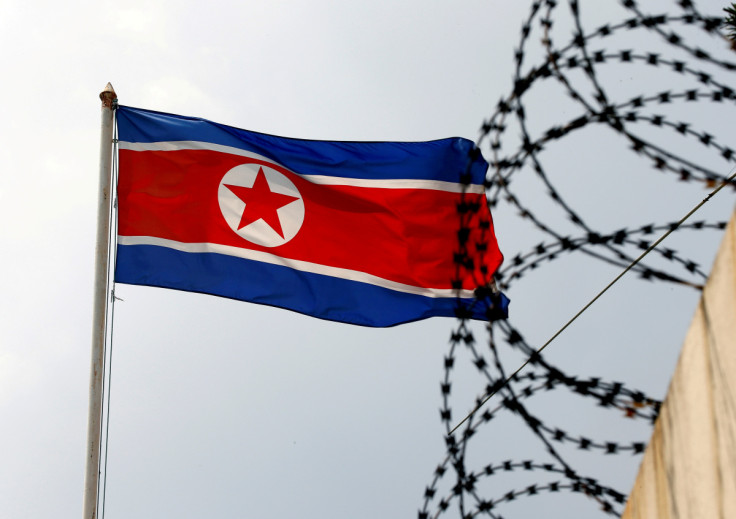 KEY POINTS
A female North Korean detainee was forced to have an abortion
North Korean prison authorities fed a detainee less than 3 ounces of corn a day, forcing him to eat cockroaches
A former detainee said North Korean authorities treated them like animals
A non-profit organization monitoring the human rights situation in North Korea has revealed the horrendous situation of prisoners inside the secretive country's penal system.
Human rights watchdog Korea Future released a report detailing the human rights abuses North Korean detainees suffer inside the country's prisons. The report featured the prison life of three individuals North Korea punished for trying to cross the border.
One female North Korean detainee was allegedly forced to have an abortion during the seventh or eighth month of her pregnancy, according to Korea Future's report.
Another inmate was allegedly fed as little as 80 grams (less than 3 ounces) of corn daily, which caused his weight to drop from 132 pounds to 82 pounds within a month. The starving North Korean prisoner was forced to supplement his diet with cockroaches and rodents.
A third person was allegedly forced to hold stressful positions for up to 17 hours a day for a month.
Other survivors, who spoke to CNN, said they had to eat animal feed to survive, witnessed rapes, and were subjected to severe beatings inside North Korean detention sites.
One former North Korean detainee, who spent more than a year in jail, told CNN that she and her fellow inmates were treated like animals.
"When we raise rabbits, we keep them in dens with fences and give them food. (In jail), it was like we were the rabbits, kept in a cell and given food from behind bars ... we were not treated as humans, but as some kind of animal," said the ex-inmate, who was not named in order to protect her family from North Korea's retribution.
The former prisoner added that she was fed only corn mixed with rice bran, which is commonly used as animal feed. She said she could not even feel the food inside her stomach.
She told the publication that at one point, she thought "it would've been better to be dead if I had to live like that."
One former North Korean detainee interviewed by the Korean human rights group told CNN he witnessed prison guards raping women prisoners and that he was tortured, beaten and forced to walk around with his body bowed at a right angle. The survivor added that as many as five people would be held inside a 71-square-foot room with no heating.
The unnamed man, who was jailed multiple times for defection, said he noticed improvements during his most recent spell in prison. Unlike when he was imprisoned in 2000, he said prison authorities gave them blankets to help them cope with freezing temperatures during winter in 2017. The survivor also said he didn't experience being tortured when he was moved to another center, so he thought that North Korea "has been changed."
But after being beaten for reporting prison guards for raping women inmates, he felt he could no longer endure his situation. The former detainee broke a window in his room and grabbed a piece of glass before stabbing himself in front of prison guards.
Kim Jiwon, the Korea Future investigator who interviewed many of the individuals who survived their ordeal inside North Korean jails, said it was "really, really difficult to hear their stories."
"I can't even fathom how they felt, and what they had to go through," Kim said.
Kim revealed that some survivors didn't realize they were subjected to torture. They were told by prison authorities that they had done something bad, and for that reason, they were punished, according to the Korea Future investigator.
Kim said the group's report aims to reveal the "systematic and widespread" human rights violations that continue to take place inside North Korean jails even 10 years after the United Nations established a Commission of Inquiry in the country.
Korea Future's report compared North Korea's penal system to the Soviet Union's Gulag, a system of forced labor camps, due to the absence of rehabilitation initiatives for prisoners and the lack of safe and humane facilities.
The human rights group hopes that its report will inspire other countries to hold North Korean agents accountable and that the West will impose sanctions on the individuals implicated by its findings.
This week, U.N. Special Rapporteur Elizabeth Salmón also released her findings about the plight of women detainees in North Korea's political prison camps.
Salmón's report showed that women detainees were subjected to torture and sexual violence by North Korean authorities.
In a statement via its state news agency KCNA this week, North Korea denied the allegations of human rights abuses – in its prisons or elsewhere – and claimed they were part of a "U.S.-waged human rights pressure campaign."
"That such a country takes issue with the 'human rights' situation of other countries is indeed a mockery of and an insult to human rights itself," the statement read.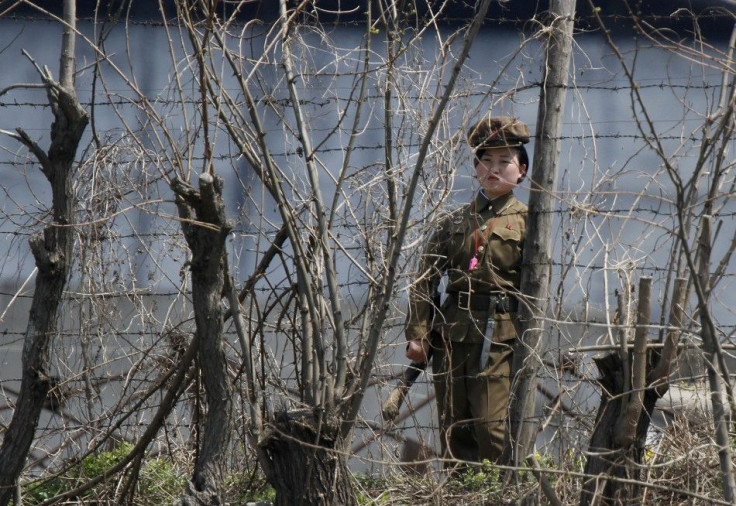 FOR FREE to continue reading
✔️ Unlock the full content of International Business Times UK for free
offer available for a limited time only
✔️ Easily manage your Newsletters subscriptions and save your favourite articles
✔️ No payment method required
Already have an account?
Log in
© Copyright IBTimes 2023. All rights reserved.