North Korea Propaganda Leaflets, Videos Latest Acts By Kim Jong Un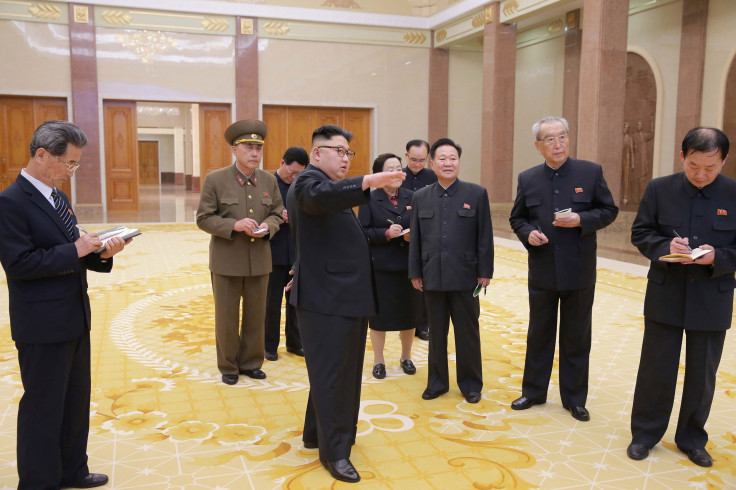 North Korea reportedly dropped thousands of propaganda-laden leaflets on a western South Korean city Tuesday morning that praised leader Kim Jong Un and condemned the South and United States' annual military exercises, Yonhap News Agency reported.
It was just the latest psychological and figurative bomb dropped by the North as it has also released videos and statements while steadily increasing its missile and nuclear program tests.
Read: U.S. Ready With Preemptive Strike On North Korea
The North let fly some 6,000 leaflets over the port city of Incheon, the third-largest population-wise in the South at 2.3 million citizens and located just west of the capital Seoul and just miles from the border with the North, at roughly 9:30 a.m. local time, police officials said. Each of leaflets honored Kim. Police said they were turned over to the South's military for investigation.
About 150 other leaflets were also discovered with messages against the South and the U.S.' Key Resolve military drills, which began March 13 and was a computer-simulated war game that ended Friday. The two allies also have the Foal Eagle exercise that will run through April and brings together air, ground and naval forces, including the aircraft carrier USS Carl Vinson.
The North and Kim have long condemned the South and U.S.' drills and had used propaganda aimed at them before. Last week North Korea posted a clip to its government website Uriminsokkiri that showed missiles soaring into the sky and a U.S. aircraft carrier and jet in the crosshairs of an unseen weapon.
The timing of the video also coincided with U.S. Secretary of State Rex Tillerson's recent trip to Southeast Asia and his comments on strategy going forward.
Read: U.S., Others Holding Out Of UN Nuclear Treaty Talks
"Let me be very clear: The policy of strategic patience has ended," Mr. Tillerson said on March 17, just three days prior to the video's release, while at the North-South border. "We are exploring a new range of diplomatic, security and economic measures. All options are on the table."
© Copyright IBTimes 2023. All rights reserved.