US Ready To Attack North Korea, End Kim Jong Un's Leadership, In Case Of Preemptive Strike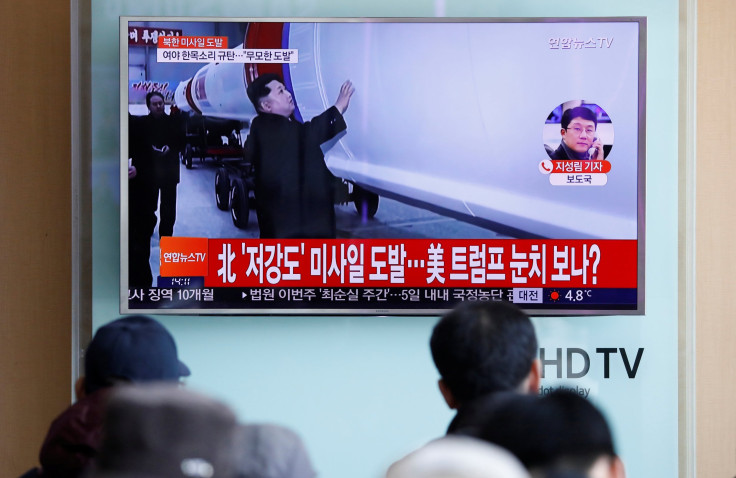 The United States is prepared to strike back at any attempts of an attack from North Korea, State Department spokeswoman Anna Richey-Allen told a U.S. broadcaster Monday. The comments came in response to Pyongyang's latest threat of "preemptive attack" on South Korea and the U.S. over their joint military drills, which the reclusive nation believes to be a threat to its security.
The U.S. is committed to defend its allies — South Korea and Japan — and is ready to defend itself and its allies from any North Korean attack or provocation, Richey-Allen told the Voice of America. She also said that the North had been urged to end its provocative actions, including testing of ballistic missiles, that threaten international peace and stability.
Kim Jong Un's regime warned Sunday it will "mercilessly smash the enemy's (South Korea and the U.S.) moves with its own style of special operation and preemptive attack" in retaliation to the joint drills by South Korea-U.S. special operations teams in Seoul. The annual military drills, conducted by U.S. and South Korea, began March 1 and will continue through the end of next month.
Read: North Korea Will Launch Rockets 'At Any Time' Kim Jong Un Pleases, Officials Say
"The ill-famed units is mainly aimed at carrying out the 'beheading operation' for 'removing the headquarters of the North' and the 'preemptive attack' operation for blowing up the nuclear and rocket bases," North Korea said in a statement.
According to Yonhap News Agency, South Korean and U.S. special operations forces, including a U.S. Navy SEAL team, will join its allies' Foal Eagle and Key Resolve exercises to remove North Korean leadership in case Pyongyang starts a war.
While the international community is working towards imposing tougher sanctions against North Korea, Kim Jong Un's regime is reportedly preparing to test its sixth nuclear missile sometime next month.
"It concerns me that the North is doing excavation work at two tunnels (of the site)," a diplomatic source based in Beijing told Yonhap on Monday. "Lots of analysis and evaluation will be needed to determine whether both of them, when completed, will be used to conduct nuclear tests simultaneously or at a short interval and what nuclear materials will be used."
The source also reportedly said: "There are chances that the North will conduct an additional nuclear test, though I cannot say for sure that it will come around the summit between the U.S. and China (in early April) or Kim Il-Sung's birthday (on April 15). It could be done around April 25 when it celebrates the anniversary of the Korean People's Army."
© Copyright IBTimes 2023. All rights reserved.
FOLLOW MORE IBT NEWS ON THE BELOW CHANNELS