North Korea Releases 3 US Detainees From Labor Camps, Negotiating Return
Ahead of the planned meeting between President Donald Trump and North Korean leader Kim Jong Un, and an unprecedented thaw in the relationship between North and South Koreas, Pyongyang decided to release the three Korean-Americans detained in the country's labor camps Tuesday.
Choi Sung-ryong, a representative of the families of the prisoners, told South Korean news outlet Naver: "We talked with a source in North Korea today. North Korean authorities released Kim Dong-cheol, Kim Sang-deok and Kim Hak-seong, who were in jail at the labor correction center in early April, and they are currently in a 'course' where they are treated and educated at a hotel outside Pyongyang."
Choi added that the source revealed North Korea was negotiating with the United States about the best way to get the detainees back home. One of the ways involved was releasing them back on the day of the Trump-Kim summit, although no specific date has been finalized yet for the meeting.
Newly appointed National Security Advisor John Bolton told Fox News on Sunday: "If North Korea releases the detained Americans before the North-US summit, it will be an opportunity to demonstrate their authenticity."
Dong-chul is a South Korea-born American pastor who was arrested and detained by North Korea in 2015 on the charge of spying. He was sentenced to 10 years hard labor in 2016. Hak-song and Sang-duk were both working at the Pyongyang University of Science and Technology, when they were detained last year on suspicion of "hostile acts."
After being released from the labor camp, the three men were undergoing "ideological education such as receiving health treatment" because they were believed to have "deteriorated" during their imprisonment.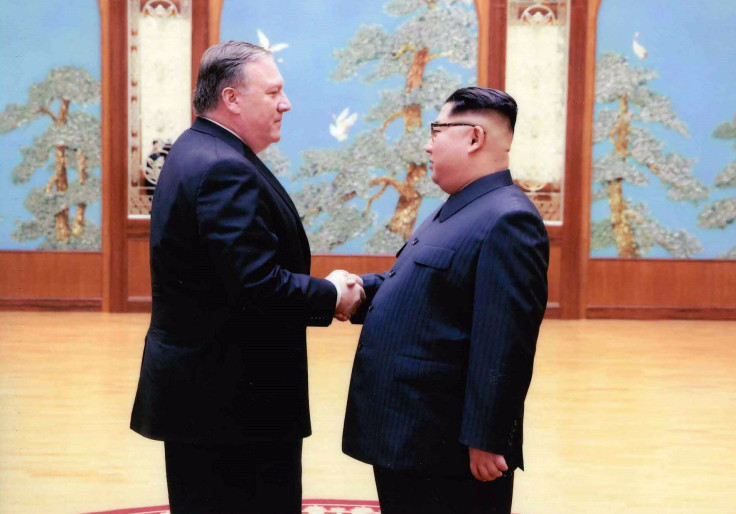 According to report, North Korea was being extra-careful about prisoners being given proper healthcare because they did not want to repeat what happened with 22-year-old American university student Otto Warmbier from Ohio, who was imprisoned by Pyongyang in January 2016 and returned to the United States in June 2017 in a coma. He died shortly after.
Otto's parents, Fred and Cindy Warmbier, claimed their son had been "brutally tortured and murdered" and sued North Korea for wrongful death.
"Otto was taken hostage, kept as a prisoner for political purposes, used as a pawn and singled out for exceptionally harsh and brutal treatment by Kim Jong Un," Fred said in a press conference, a day before the North Korean leader was supposed to meet with his Southern counterpart Moon Jae-in for the first time.
North Korea has, however, dismissed torture claims and blamed botulism and ingestion of a sleeping pill as the cause for Otto's death. At the same time, it was reported that the release of the detainees was supposed to be a show of good faith on Pyongyang's behalf – an impact that will not be effective if the prisoners end up meeting the same fate as Otto.
After newly appointed Secretary of State Mike Pompeo held a secret meeting with the North Korean leader over the Easter weekend, where they discussed the release of the three American detainees, a senior White House official told Associated Press that the president believed that "there's a good chance" the trio would be released.
© Copyright IBTimes 2023. All rights reserved.
FOLLOW MORE IBT NEWS ON THE BELOW CHANNELS