North Korea Says The US Will Feel 'Pain And Suffering' For Sanctions Vote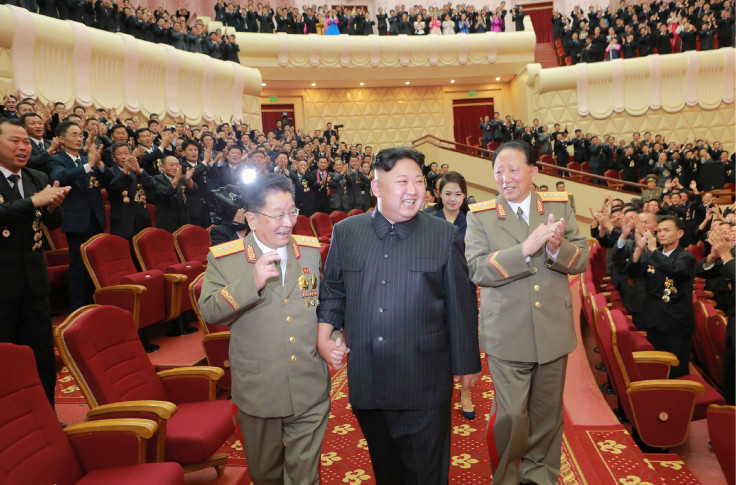 The United Nations (U.N.) Security Council is slated to look at a new set of sanctions against North Korea, Monday in New York City, and they are not happy about it. The possibility of new sanctions comes after North Korea conducted its sixth nuclear weapon test last week, deploying the most powerful bomb they have ever tested.
"The DPRK is ready and willing to use any form of ultimate means," the country said in a statement using its formal name, the Democratic People's Republic of Korea (DPRK). "The forthcoming measures to be taken by the DPRK will cause the U.S. the greatest pain and suffering it had ever gone through in its entire history."
President Donald Trump called for harsh measures to be taken against the country, even considering the possibility that the U.S. would stop trading with any country that traded with North Korea. One of those countries is China, the U.S.'s biggest trading partner.
The harsh sanctions to be considered were a total oil embargo and cracking down on North Korean workers who were shipped to places like China and Russia to send money back to the state. There could also be a total asset freeze on the country's leader Kim Jong Un.
The proposed sanctions, however, have been watered down, according to Reuters Monday, in an attempt to appease China and Russia. The two countries have veto power on the council and don't typically go along with the harshest sanctions on North Korea.
"The world will witness how the DPRK tames the U.S. gangsters by taking a series of actions tougher than they have ever envisaged," the North Korean statement continued.
North Korea claimed the test was a hydrogen bomb, but some experts doubted the veracity of that claim, saying it could be a boosted version of a nuclear bomb. Estimates from the Japanese Defense Ministry and elsewhere measured the bomb to be somewhere between four and 16 times larger than any of North Korea's previous nuclear tests.
North Korea celebrated the country's nuclear scientist and engineers Saturday on the 69th anniversary of the founding of the DPRK. The technicians were brought to North Korea's capital, Pyongyang, and given a banquet.
North Korea also test launched two intercontinental ballistic missiles in July, proving the country theoretically could strike the continental U.S. with a missile. North Korea long has used blustery language and rhetoric in its statements and through its state media wing, but the country has seen an uptick in military tests this year.
© Copyright IBTimes 2023. All rights reserved.