North Korea Sentences Korean-American To 10 Years Of Harsh Labor Over Espionage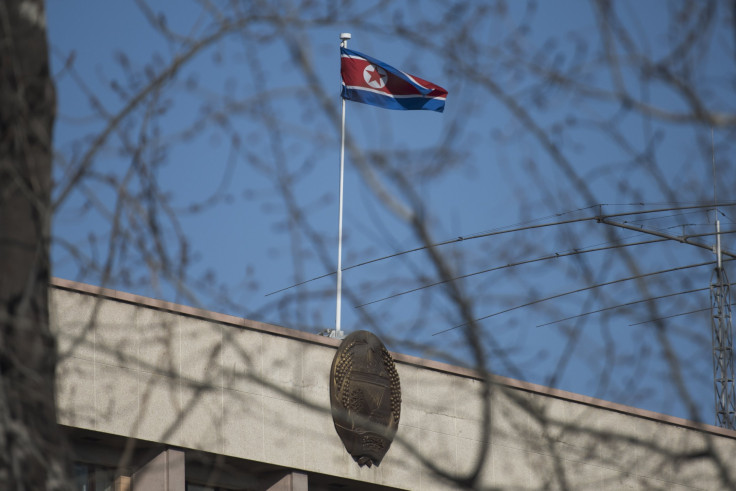 North Korea announced Friday that it has detained a Korean-American and sentenced him to 10 years of harsh labor on spying charges and subversion. Meanwhile, the country released another statement Friday accusing U.S. soldiers of trying to provoke its frontline troops with "disgusting" acts.
Kim Dong-chul, 62, was arrested on charges of espionage in October and was seen last month during an internationally broadcast press conference where he "confessed to all crimes" to overthrow the social system in North Korea. He had pled for leniency during the address, Yonhap reported. The Kim Jong Un regime had convicted accused Kim Dong-chul of attempting to steal classified military information and reportedly providing the information to the South Korean spy agency.
"(These acts) are tantamount to state subversive plots and espionage," Yonhap reported, citing North Korea's news agency KCNA.
His detention was first made public on Jan. 11, soon after North Korea conducted its fourth nuclear test, and the North Korean state media said that the officials captured him as he was waiting to receive a USB drive containing sensitive military information from a source in the North Korean special economic zone Rason, Yonhap reported. Before his arrest, Kim Dong-chul lived in China near the North Korean border for 15 years and frequented Rason.
The relationship between South Korea and the North has been tense after Seoul and Washington began their largest-ever annual military drills. North Korea, which has been vying to strengthen its nuclear weapons and defense capabilities, has threatened to attack both the countries over the exercises.
In the statement, North Korea warned U.S. troops not to continue their "hooliganism" at the inter-Korean border village of Panmunjom and said that if it did not stop, they will die a "dog's death any time and any place," the Associated Press (AP) reported. The statement comes a day after South Korean and U.S. officials said that two suspected medium-range missiles were launched by Pyongyang, but failed the test.
About 28,000 U.S. troops have been stationed in South Korea to tackle the latest aggression from North Korea, which conducted its fourth nuclear test in January and a rocket launch in February. Reports have also suggested that the country may conduct a fifth nuclear test soon in May, despite the international community slapping sanctions against the reclusive country over its nuclear advancements.
Meanwhile, a U.S. activist also claimed that Pyongyang last week hacked into his computer, which had a document detailing cooperation between the reclusive country and Syria. Greg Scarlatoiu, executive director at the Committee for Human Rights in North Korea, said, according to Yonhap that his computer has been "compromised and remotely accessed" and that "only one document was opened."
He continued, according to Yonhap: "That document contains some material that I had received from Syrian human rights defenders regarding Syria-North Korea cooperation." He also added that the cyber-security experts he contacted said, "most likely the attack came from North Korea," although he did not have any evidence to support his claim.
The Yonhap report said that if the claim is authenticated, it will be the latest cyber attack from North Korea of a high-profile target in South Korea and other countries.
© Copyright IBTimes 2023. All rights reserved.
FOLLOW MORE IBT NEWS ON THE BELOW CHANNELS