North Korea Threatens To Attack US With Nuclear Power Over Continuing Military Drills With South Korea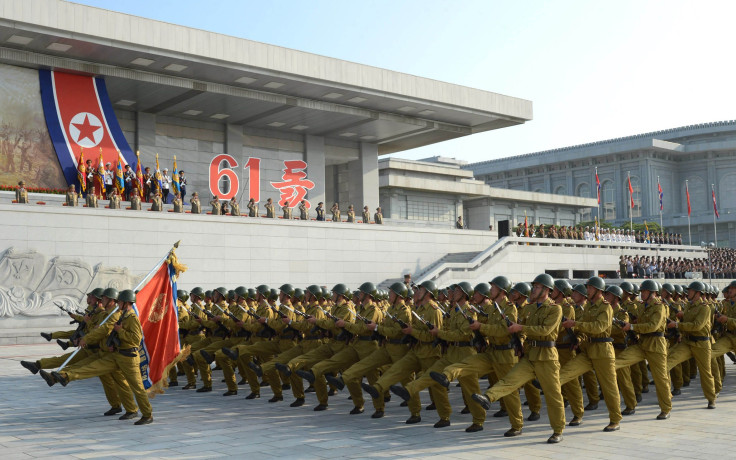 North Korea reiterated Friday its threat to attack the U.S. with nuclear force, should the country believe joint military exercises by the U.S. and South Korea put Pyongyang's security at risk. North Korea's latest warning came about a week after its previous one July 29, when it said it would attack the White House and the Pentagon for increasing tensions on the Korean peninsula.
The annual Ulchi Freedom Guardian exercises, begun in 2008 by Washington and Seoul, are viewed as serving practice for war by North Korea, which has repeatedly requested that they be canceled, according to multiple media reports.
"Tit-for-tat is inevitable; a pinpoint strike against a pinpoint strike, nuclear force against nuclear force. North Korean forces are aiming at all targets in the U.S. mainland," said Rodong Sinmun, a newspaper run by North Korea's ruling Workers' Party, according to the Korea Times, a South Korean news outlet.
"Considering the characteristic, content, period, size and arms used for the exercise, the joint Seoul-Washington drills are a war practice aiming at a pre-emptive attack. It has put the Korean Peninsula to the worst state ever in history," Rodong Sinmun reportedly said.
North Korea's state-run Korean Central News Agency said Friday: "The U.S. steadily escalating nuclear threat and blackmail would compel the [Democratic People's Republic of Korea] to put great spurs to bolstering up its nuclear deterrence for self-defense. As long as the U.S. and South Korean puppet forces persist in their joint military exercises for aggression against the DPRK, its counteractions will be put on an annual and regular basis."
Despite the U.S. and South Korea claims that the drills are just regular military exercises, North Korean officials have repeatedly denounced the practice by the two countries.
"If the U.S. imperialists threaten our sovereignty and survival ... our troops will fire our nuclear-armed rockets at the White House and the Pentagon -- the sources of all evil," Hwang Pyong-So, the director of the North Korean military's General Political Bureau, said in a televised speech 28 July, according to Agence France-Presse.
© Copyright IBTimes 2023. All rights reserved.