North Korea Fumes As US-South Korea Joint Naval Drills Begin In The Sea of Japan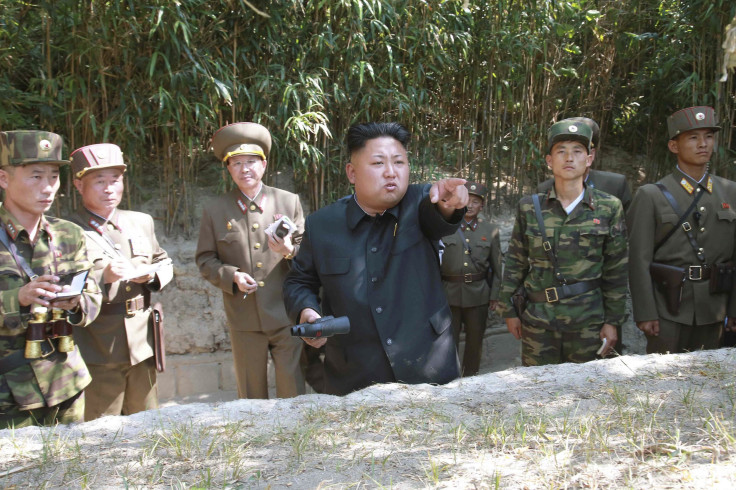 The United States and South Korea launched a five-day joint naval drill in the Sea of Japan, or East Sea, according to reports published Wednesday, triggering protests from North Korea.
South Korean military officers told Agence France-Presse that naval exercises had begun simultaneously in the Sea of Japan and off the southern port of Mokpo, where drills will be led by the U.S. aircraft carrier, USS Washington. North Korea's National Defense Commission had earlier strongly criticized the decision to hold naval exercises in the Sea of Japan, alleging that the U.S. was "always preoccupied with aggression and interference."
"The US should properly understand that the more persistently it resorts to reckless nuclear blackmail and threat, the further the DPRK (Democratic People's Republic of Korea) will bolster up its cutting edge nuclear force for self-defence," a spokesman for the commission reportedly said, according to North Korea's official Korean Central News Agency, or KCNA.
The presence of the aircraft carrier in the South Korean port city of Busan was also strongly condemned by the North, which termed it a "reckless act of provocation" and a modern-day example of "gunboat diplomacy."
The U.S., which has close to 30,000 troops stationed in South Korea, has routinely conducted a number of army and naval drills every year. Pyongyang has, in the past, condemned these joint exercises as a "rehearsal for invasion."
The joint naval exercises come at a time when the North has intensified testing of its rockets and missiles. According to reports, North Korea has so far fired nearly 100 missiles in 2014 -- significantly higher than in past years.
On Tuesday, KCNA released photos of Kim Jong Un supervising rocket launches near the border with the South. South Korean officials, confirming that the tests had taken place, said that Pyongyang's actions represented a "grave threat."
"Our government takes the firm stance that we will mercilessly retaliate if North Korea fires missiles or artillery south of its border with the Demilitarized Zone (DMZ)," South Korean defense ministry spokesperson Kim Min-seok said, at a news briefing Tuesday.
U.S. State Department Spokesperson Jen Psaki also said North Korea is attempting to "raise tensions" with its missile launches and that the naval exercises had nothing to do with it.
"These annual joint exercises are transparent and defense-oriented. They've been carried out regularly and openly for roughly 40 years now," she said.
© Copyright IBTimes 2022. All rights reserved.
FOLLOW MORE IBT NEWS ON THE BELOW CHANNELS