Kim Jong Un New Haircut: North Korean Leader Sports Higher Hair, Shorter Eyebrows As He Issues New Corruption Warning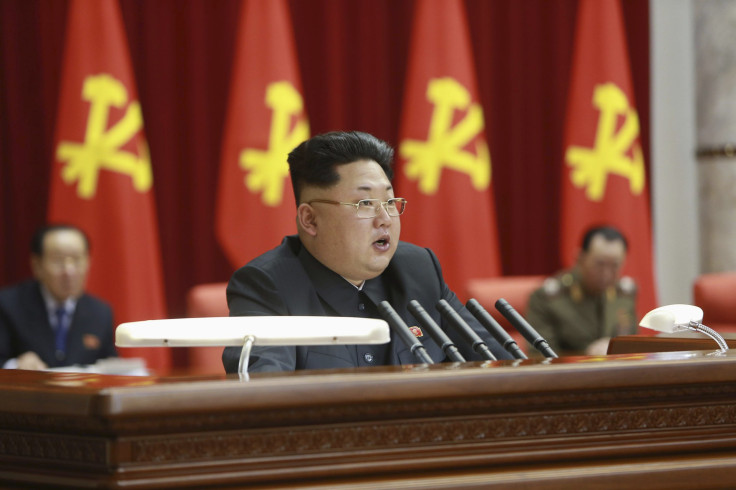 A month after he purged and executed a general, North Korean leader Kim Jong Un issued new warnings about abuse of power and corruption as he showed off a new look while addressing the politburo in Pyongyang. Kim's face appears fatter, his eyebrows considerably shorter and his hair significantly higher in new photos taken at the Wednesday meeting and distributed Thursday by North Korea's Central News Agency.
A resolution adopted at politburo meeting encouraged Workers' Party members to implement a "campaign against abuse of power, bureaucratism, irregularities and corruption," according to Bloomberg News. The resolution comes nearly a month after General Pyon In Son, a four-star general who headed operations for the North Korean army, was purged and executed for expressing views that weren't in sync with Kim's, according to a South Korean official. The official also said that Kim mistrusts the military, and the execution was conducted to signal that the military needed to be more loyal to the North Korean leader.
In 2013, Kim had his uncle, Jang Song Thaek, executed amid allegations ranging from corruption to watching South Korean soap operas. Rumors circulated about the circumstances of Jang's death, including that he was eaten alive by dogs.
Wednesday's resolution "underlined the need for the officials to devote their blood and sweat to solving knotty problems in the people's living and difficult problems of people, deeply aware of the noble intention of Kim Jong Un who is dedicating himself to the people," according to the Korean Central News Agency, Bloomberg reported. KCNA did not have news of the resolution up on its website as of Thursday.
Kim's latest physical appearance stands in stark contrast to the one he had a year ago. North Korea observer Frank Feinśtein tweeted side-by-side photos of Kim in 2014 and at Wednesday's politburo meeting that capture the differences:
© Copyright IBTimes 2023. All rights reserved.
FOLLOW MORE IBT NEWS ON THE BELOW CHANNELS