North Korea's Nuclear, Ballistic Missiles Programs Ongoing, Protected Against Attacks: UN Report
A recent report by the United Nations' sanction monitors revealed that North Korea's nuclear and ballistic missile programs were still intact and the country was working to ensure those capabilities cannot be destroyed by any military strikes.
In the first meeting between North Korean leader Kim Jong Un and President Donald Trump in June 2018, a vague commitment was made by the former about denuclearization of the Korean peninsula. However, according to the new report, since the Singapore summit in 2018, North Korea has been violating the arms embargo imposed on it and also defying other sanctions.
Though Trump recently called the dealing with North Korea a "tremendous progress" the U.N. report found that Pyongyang was using civilian facilities, including airports, for ballistic missile assembly and testing with the goal of effectively preventing "decapitation" strikes on a smaller number of identified nuclear and missile assembly and manufacturing sites.
The 317-page report, submitted Friday to a 15-member UN Security Council sanctions committee, stated it "found evidence of a consistent trend on the part of the DPRK [Democratic People's Republic of Korea] to disperse its assembly, storage and testing locations."
The UN report also noticed "a trend in the DPRK's evasion of financial sanctions using cyber attacks to illegally force the transfer of funds from financial institutions and cryptocurrency exchanges."
"The country continues to defy Security Council resolutions through a massive increase in illegal ship-to-ship transfers of petroleum products and coal. These violations render the latest U.N. sanctions ineffective," it said.
The report came out just a few days short of a meeting between U.S. special envoy for North Korea, Stephen Beigun and North Korean officer Kim Hyok Chol to map out a set of "concrete deliverables." This will be followed by a second meeting between Trump and Kim, later this month.
The monitors also said they were investigating the public appearance of a fairly new Rolls-Royce Phantom limousine in Pyongyang in October 2018 despite UN sanctions that banned sale of luxury goods to the Asian nation.
The UN Security Council sanction monitors said they had evidence of one unprecedented prohibited petroleum product transfer of more than 57,600 barrels worth over $5.7 million. They also claimed that North Korea was violating the arms embargo by attempting to sell a wide range of military equipment to armed groups and governments in the Middle East and Africa while also selling small arms and light weapons to Libya, Sudan and the Houthi rebels in Yemen.
In 2006, the UN Security Council unanimously boosted sanctions on North Korea in an attempt to choke the funding for Pyongyang's nuclear and ballistic missile programs and banned exports including coal, iron, lead, textiles and seafood while also capping imports of crude oil and refined petroleum products.
The North Korean mission to the UN was unresponsive to any request for comments.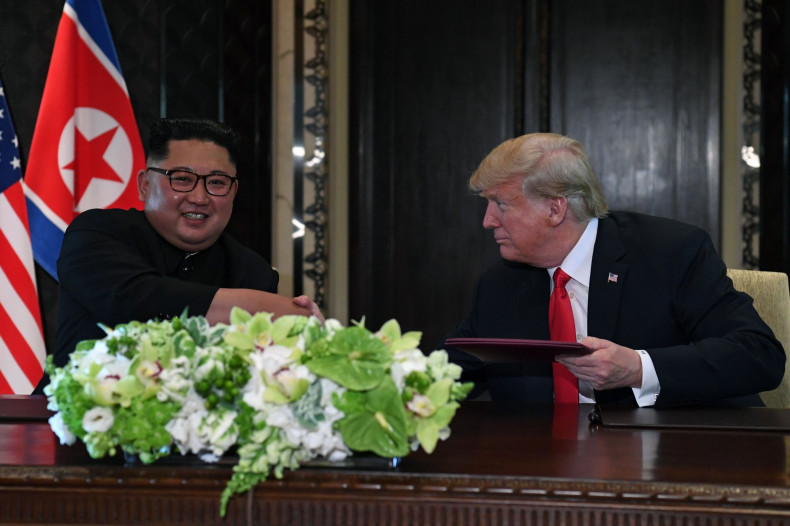 © Copyright IBTimes 2022. All rights reserved.