Northern Ireland Patient Being Tested for Ebola, PHA Confirms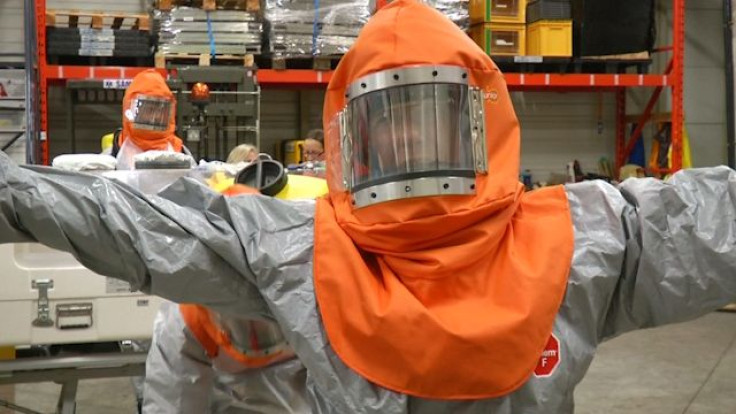 The Public Health Agency (PHA) has confirmed that a patient is being tested for Ebola at the Royal Victoria Hospital in Northern Ireland's capital Belfast.
The person, who recently travelled to an Ebola-affected area, has been placed in an isolation unit since Friday, and is being assessed and tested in line with a national contingency plan, according to the BBC.
It is understood that the individual has already tested positive for malaria, and a blood sample will confirm if they have also contracted Ebola.
The PHA said it is keeping in regular contact with staff across the health service, and maintained that there is no increased risk to other patients or to the community at large.
Nursing staff are wearing protective clothing while caring for the patient in accordance with national guidelines.
A spokesman for the PHA said: "It is important to note that the likelihood of contracting Ebola is extremely low unless the person had come into contact with blood or body fluids of a symptomatic person."
The PHA is expected to release a further update when the results are available, which is not due until Monday afternoon at the earliest.
Last month, it was announced that senior doctors in Northern Ireland have been putting contingency plans in place in preparation for a possible outbreak of Ebola.
Over the past two weeks, heath care staff across all local health trusts took part in a mock exercise in preparation for an Ebola outbreak.
Volunteer nurse William Pooley became the first confirmed British Ebola case in August, when he was flown back to the UK from Sierra Leone to be treated for the early stages of the virus at London's Royal Free Hospital.
Pooley subsequently recovered from the virus and returned to Sierra Leone in October to resume his work. He said there was a "real emergency" in the country and that he was "delighted" to be back on the front line.
His family said in a statement: "We would like to express our thanks to all involved in bringing our son back to the UK.
"We ask everyone to remember those in other parts of the world suffering with Ebola who do not have access to the same health care facilities as Will."
Earlier this week, medical charity Médecins Sans Frontières (MSF) confirmed that Liberia has seen a significant reduction in the number of new Ebola cases.
MSF said one of its treatment centres in Liberia currently has no cases of the virus, but it warned that Ebola is still on the rise in Guinea and Sierra Leone. Ebola has killed almost 5,000 people out of a total of 14,000 cases.
This article is copyrighted by IBTimes.co.uk, the
business news
leader