Notorious Islamic State Commander Dies After Getting Bitten By 'Highly Venomous' Snake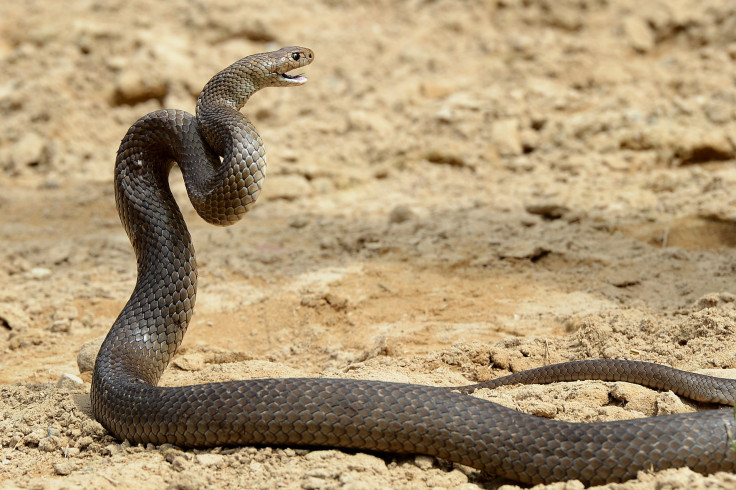 KEY POINTS
Notorious ISWAP commander Kiriku died three days after a highly-venomous snake bit him
Kiriku was behind the attacks and ambushes against Nigerian troops in the Timbuktu Triangle
ISWAP suffered heavy losses in the past two months against Nigerian and multinational forces
A high-profile commander of the Islamic State of West African Province (ISWAP) was reportedly killed by a venomous snake in the Sambisa forest in Borno, Nigeria.
Notoriously known as Kiriku, the terrorist commander was said to have died on June 23, three days after a snake bit him, the Nigerian-based Daily Post reported.
Kiriku reportedly sustained two snake bites from a "highly-venomous" brown snake in one of ISWAP's hideouts in Agikur Mosque in Damboa Local Government Area.
Sources told the Nigerian news outlet that the ISWAP commander must have died after he could not access medical treatment for the snake bite.
Before his death, Kiriku was believed to be one of the ISWAP commanders operating in the Jiddari axis of Chiralia in the Timbuktu Triangle and led several attacks and ambushes against troops of the Nigerian Army's Operation Hadin Kai.
Timbuktu Triangle is a known stronghold of Boko Haram and ISWAP, which stretches over five Nigerian towns, such as Damboa, Jere, Kaga, Konduga and Gujba.
Earlier this month, an airstrike conducted by the Nigerian Air Force reportedly killed many ISWAP fighters in Borno.
Nigerian news outlet The Cable reported, citing Zagazola Makama, a counter-insurgency publication, that two Hilux trucks carrying an "unconfirmed number" of ISWAP fighters were targeted by Nigerian fighter jets.
"The jets fired four bombs which hit the two vehicles while other fighters on motorcycles scampered in a different direction," unnamed sources told Zagazola Makama.
Nigerian forces have also launched a five-day military operation against the terrorist groups that cleared some of ISWAP's hideouts in the Nigerian state.
In May, a major military offensive led by the Multinational Joint Task Force (MNJTF), a combined multinational formation that Nigeria is a member of, reportedly killed 55 ISWAP terrorists, including some of its top commanders.
According to the Naija News, the 22-day operation dubbed "Harbin Zuma" neutralized high-ranking ISWAP members, such as Fiya Abouzeid, Qaïd Abou Oumama and Qaïd Malam Moustapha. Several religious leaders of the terror group were also killed, but their identities were undisclosed.
Multinational forces have also destroyed 13 vehicles and 13 motorcycles belonging to the terror group, while five vehicle-borne improvised explosive devices (VBIEDs) were also discovered and destroyed.
However, two MNJTF troops were killed, while three other soldiers sustained minor injuries during the offensive.
The military operation was reportedly aimed at pressuring ISWAP, eliminating armed terrorist groups in the region, and cutting off all supply routes to reduce their overall threat.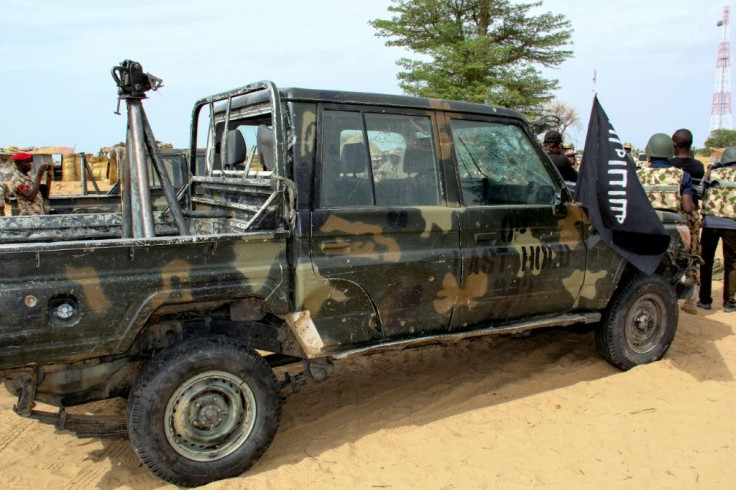 © Copyright IBTimes 2023. All rights reserved.