Novak Djokovic Gears Up For A 'Truly Unique Moment' In Tennis' History: Full Details
KEY POINTS
Laver Cup will begin on Sept. 23 in London
Team Europe are the most successful team of Laver Cup
They welcomed Andy Murray to their team last month
Novak Djokovic is set to be part of a "truly unique moment" in the history of tennis as he has joined Team Europe for the upcoming edition of the Laver Cup.
Djokovic will be teaming up with some of his biggest rivals over the years: Rafael Nadal, Roger Federer and Andy Murray, according to a release on Laver Cup's official website.
Laver Cup comprises two teams: Team Europe and Team World, with six players each. The indoor hard-court tournament will be played in London between Sept. 23 and 25.
"It's the only [event] where you play in a team with guys you're normally competing against. To be joining Rafa, Roger and Andy - three of my biggest all-time rivals - it's going to be a truly unique moment in the history of our sport," said Djokovic, according to BBC Sport.
Last month, Team Europe, captained by Bjorn Borg, which already had Federer and Nadal, welcomed Murray to their team.
Until a few years ago, Nadal, Federer, Djokovic and Murray were called the "Big Four" of tennis. However, Murray never managed to reach the other three's level and he was out of their category, leaving it as the "Big Three" of tennis.
Nadal is currently leading with a record 22 Grand Slam titles. Djokovic recently won Wimbledon and reduced the deficit to one. Roger Federer, who was the first among the three to reach the 20-title mark, is now behind in the list. Federer has not won a Grand Slam since his triumph at the 2018 Australian Open, which was his 20th major title.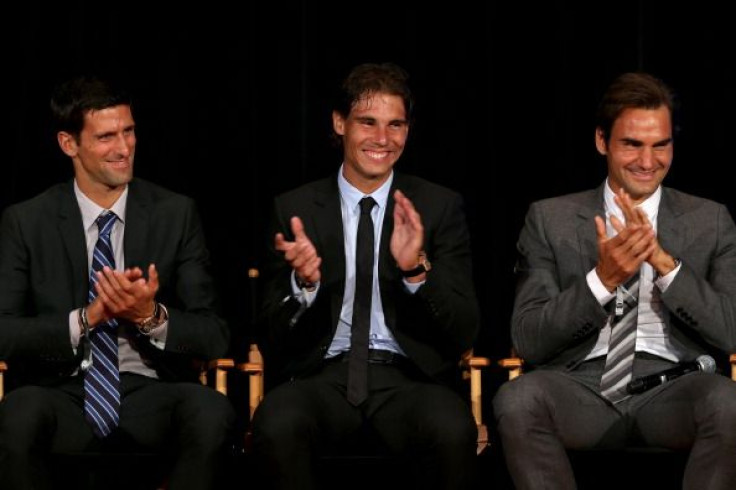 "I don't think I could have imagined having these four icons of the sport on one team together. I know they, like I, appreciate the significance of this moment and will be truly up for it. Each year our goal is to win. With Rafa, Roger, Andy and Novak on the team, I like our chances," said Borg, whose former long-time rival John McEnroe captains Team World.
So far, Felix Auger-Aliassime of Canada, American star Taylor Fritz and Argentina's Diego Schwartzman are part of Team World. The team is yet to win the tournament.
Meanwhile, it was earlier reported that Djokovic will most likely not be allowed to participate at the US Open due to his vaccination status. The World No. 7 has still not taken the COVID-19 vaccination.
© Copyright IBTimes 2023. All rights reserved.