NSA Head Denies Collecting Millions Of French And Spanish Phone Records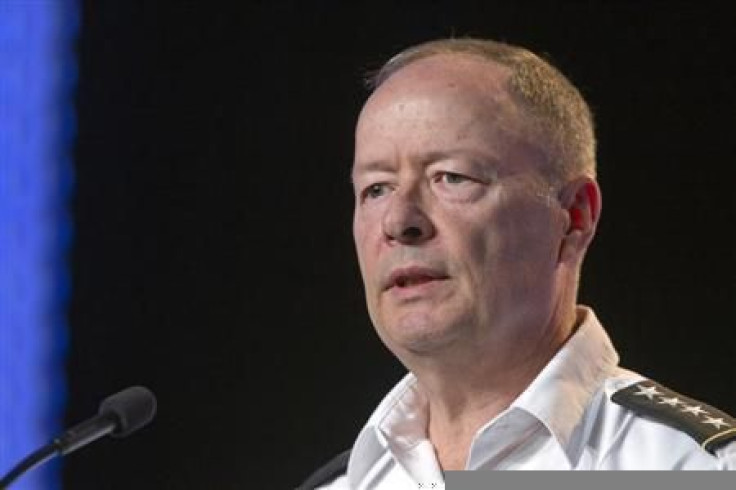 The director of the National Security Agency denied Tuesday that the intelligence agency collected the phone records of millions of European citizens.
Speaking in front of a House committee on Tuesday, Army Gen. Keith Alexander claimed that reports from leaker Edward Snowden and the European media were "completely false" in claims that the NSA gathered phone records of millions of French and Spanish citizens. He said European intelligence agencies collected phone records in war zones and other areas outside of their borders and later passed that information on to the NSA.
"This is not information that we collected on European citizens," Alexander testified to the House Permanent Select Committee on Intelligence. "It represents information that we and our NATO allies have collected in defense of our countries and in support of military operations."
Over the past week, European news media have cited leaked documents from Snowden to claim that the NSA collected 70 million French phone records and 60 million Spanish phone records in just one month spanning late 2012 and early 2013. Alexander said these reports are false and that Snowden and the European media "did not understand what they were looking at."
At the same hearing, Director of National Intelligence James R. Clapper Jr. confirmed that the United States has long-running programs with French and Spanish intelligence to share phone records to help thwart terrorism. He also stated that the NSA does not intentionally target innocent civilians of any nationality.
"What we do not do is spy unlawfully on Americans or, for that matter, spy indiscriminately on the citizens of any country," Clapper said. "We do not spy on anyone except for valid foreign intelligence purposes."
Before the hearing, White House Press Secretary Jay Carney would not confirm or deny that phone records were collected by either the NSA or European intelligence agencies, though he confirmed mutually beneficial intelligence-sharing programs with European agencies.
"We have important cooperative relationships with the security agencies and intelligence agencies [of allied countries]," Carney told Politico, though he refused "get into the specific alleged intelligence activities."
© Copyright IBTimes 2023. All rights reserved.