NSA Infiltrated Indian Missions In Washington And New York With Bugs Capable Of Copying Entire Computer Hard Drives: Report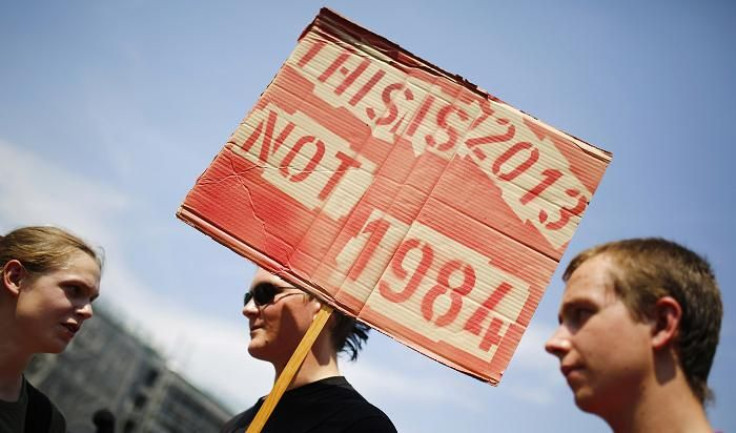 The National Security Agency, or NSA, bugged the Indian embassy in Washington, D.C., and the country's permanent mission at the United Nations in New York with high-end equipment that could copy massive amounts of data and even entire hard drives, The Hindu newspaper reported on Tuesday, citing classified documents obtained by Edward Snowden.
The bugs that were planted in Indian mission offices were capable of accessing vast amounts of Internet traffic, emails, telephone and office conversations and even official documents stored on computers, according to the report. This finding closely follows Monday's revelation that India was one of the top five countries targeted by NSA and was subjected to more intense spying than were China, Russia and Brazil, which are also reported to have been under the scanner of the U.S. government agency.
The infiltration of diplomatic missions is suspected to have caused "extensive damage" to India's stand on international issues, an Indian diplomat told The Hindu, adding: "If they could implant bugs inside communications equipment of European Union office here and tap into their communications cables as well, there is no reason to believe that they didn't snoop on us."
It was revealed in July that the Indian embassy was one of 38 embassies and diplomatic missions that were monitored by the NSA, but India's U.N. mission was not named at the time as one of the targets. This is also the first time the extent of infiltration has been brought to light.
"We are still assessing the damage. If they managed to copy our hard drives, nothing is left to imagination," the official, who declined to be named, said.
However, all the Indian targets in the document were flagged, which means they "have either been dropped or are slated to be dropped in the near future," the document said. The document did not specify the duration of surveillance or the amount of data monitored from Indian offices, the report said.
Another Indian diplomat, who spoke to The Hindu on condition of anonymity, said: "If these bugs were implanted physically on our machinery, telephones and computers, it means a serious breach in security. Who did that job for them? It's very alarming situation. Even if they accessed our data remotely, it is quite a serious matter because we try to de-bug our systems constantly."
The Indian missions in the U.S. did not respond to the report, The Hindu said, nor has there been an official response from the Indian government.
© Copyright IBTimes 2023. All rights reserved.
FOLLOW MORE IBT NEWS ON THE BELOW CHANNELS