Nuclear Summit: Japan Snipes At North Korea Over Planned Rocket Launch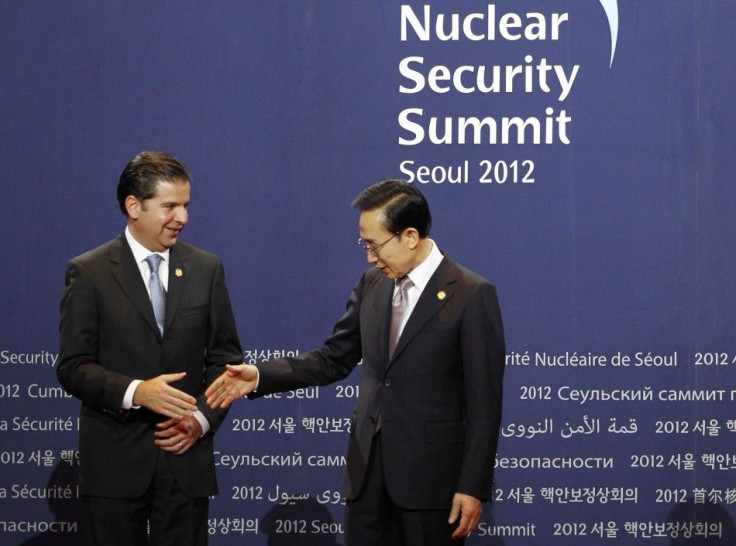 Japan moved away from the agenda of the two-day nuclear security summit on Tuesday to criticize North Korea's plans for a rocket launch next month.
The planned missile launch North Korea recently announced would go against the international community's nuclear non-proliferation effort and violate U.N. Security Council resolutions, Japanese Prime Minister Yoshihiko Noda said in his opening speech at the summit, Reuters reported.
He asked North Korea to exercise self-restraint on the planned rocket launch next month.
The main focus of the security summit is on the global threat of nuclear terrorism and nuclear safety. North Korea and Iran's nuclear programs are not on the agenda of the summit and neither country has been invited to the summit.
This issue was not referred to by any other country at the summit. North Korea, assuming that the summit venue might be used by the US and other countries to criticize it, had said last week that any criticism on its nuclear program at the summit will be unacceptable. It went to the extent of threatening that any warning against its nuclear program will be considered as a provocation and declaration of war.
However, the US, South Korea and China have made strong statements against North Korea's nuclear program and the proposed rocket launch, on the sidelines of the summit.
South Korea said on Monday that it would shoot down North Korea's rocket if it violates South's territory. Similarly, the US has requested China to help in reigning over Pyongyang's nuclear program and China, the major ally of North Korea had issued a statement to that effect on Monday.
North Korea claims that its proposed rocket launch is for peaceful purposes and it does not violate any UN restrictions, while the US and other nuclear powers believe that the North is trying to test its ballistic missile technology on the pretext of a satellite launch. Since the technology used in a long range ballistic missile and the planned rocket is similar, the US and the UN say that Pyongyang has violated the terms of the nuclear deal with the US, which prohibits the North from testing its missile technology.
President Obama has warned North Korea that it will have to face tighter sanctions if it goes ahead with the rocket launch. Nevertheless, Pyongyang has gone ahead with its preparations for the launch. According to the latest reports, it has shifted the main body of the rocket to the launch site and has released details about the weather satellite which it is planning to launch.
© Copyright IBTimes 2023. All rights reserved.