Number of dead and missing in Japan tops 22,000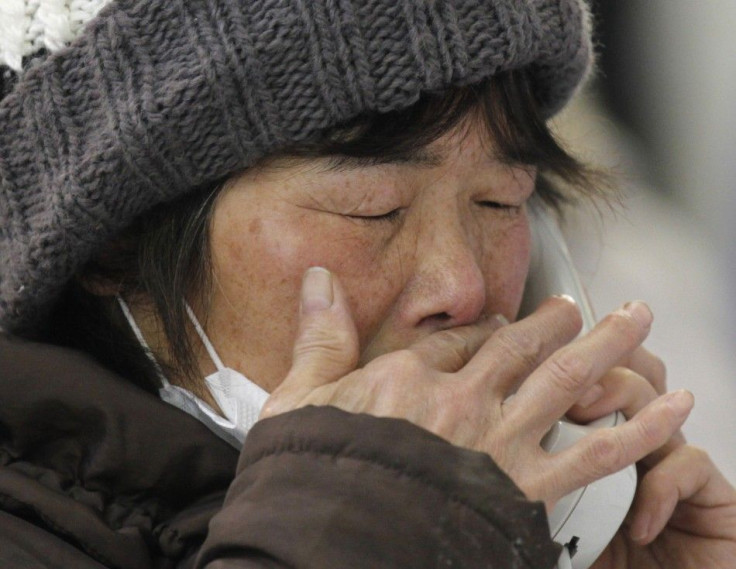 The official death toll from Japan's epic earthquake-tsunami catastrophe has now surpassed 22,000 (including people who are listed as missing), according to the National Police Agency.
As the grim task of searching for victims and burying corpses continue, the sheer magnitude of the disaster has led officials to burying identified bodies in the quake-stricken zone rather than cremate them (due to the lack of fuel at many crematoriums). In the disaster zones, there is a priority on using fuel for transport, heat and other humanitarian measures.
Under Japanese law, dead bodies must be cremated, but these are extraordinary times.
For example, the Higashimatsushima Municipal Government in Miyagi said it is preparing a large tract for burial of up to 1,000 bodies. Mayor Hideo Abe said it is a temporary measure and that the city will eventually cremate the corpses within two years.
Local authorities also plan to start burying bodies in Kamaishi, Iwate Prefecture on Friday. Several other cities in Miyagi Prefectures, including Sendai, Kesennuma, Ishinomaki, Natori, Minamisanriku, Onagawa, Yamamoto and Watari, plan to follow suit.
All told, police officials say that they have conducted autopsies on 8,360 bodies, of which 4,670 have been identified and transferred over to next-of-kin.
The education ministry reported that in the prefectures of Iwate, Miyagi and Fukushima, at least 125 children and students from kindergarten to college levels were killed, while around 1,600 are missing. The ministry also said 5,681 schools in 23 prefectures were damaged or submerged, while 3,398 schools in sixteen prefectures have been shut down.
The number of dead will surely keep rising – estimates of the dead in Miyagi prefecture alone are about 15,000.
Meanwhile, about 270,000 people who evacuated from the vicinity crippled nuclear reactors in Fukushima are now being temporarily housed in about 1,900 makeshift shelters in 16 prefectures, including Tokyo. Evacuees endured below-zero freezing temperatures overnight.
© Copyright IBTimes 2023. All rights reserved.