N.Y. Deputy Mayor Stephen Goldsmith Resigned After Domestic-Violence Arrest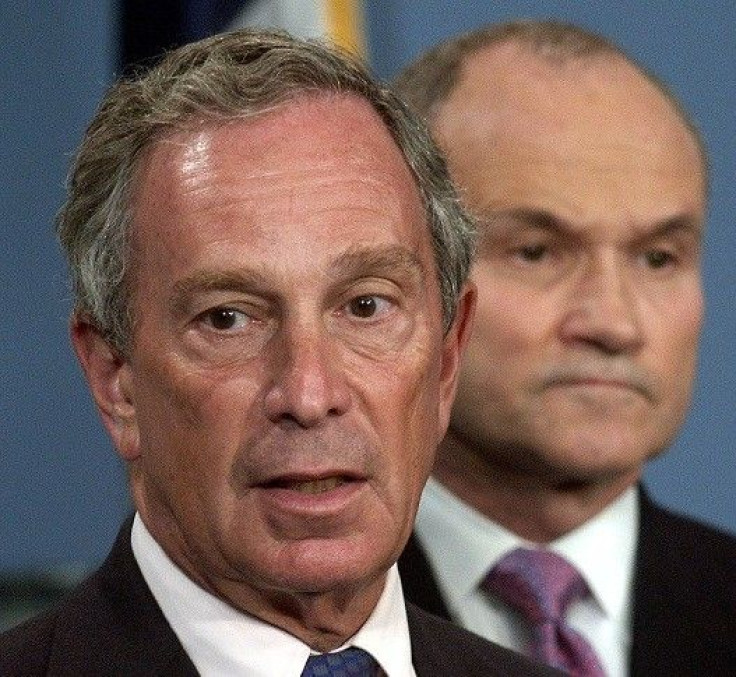 One of New York City's highest ranking officials resigned last month, but what Mayor Michael Bloomberg's administration failed to disclose was that his Deputy Mayor Stephen Goldsmith has been arrested on domestic-violence charges before his resignation.
Goldsmith, who oversaw the city's most visible agencies as Bloomberg's deputy mayor of operations, was arrested in his town house on July 30 and spent two days in a Washington jail after his wife, Margaret, told law enforcement authorities in Washington D.C. that he shoved her and grabbed her during an incident at the couple's home.
Five days later, the Bloomberg administration announced his resignation, but saying that he was stepping down in order to pursue private-sector opportunities in infrastructure finance. But a person familiar with the matter confirmed that Goldsmith's arrest precipitated his sudden departure from City Hall, The Wall Street Journal reported.
A Bloomberg spokesman declined invitation to explain why the administration failed to divulge on Goldsmith's arrest when City Hall announced his resignation on Aug. 4. Still, Goldsmith continued to work at City Hall even after his official resignation. A spokesman could not immediately provide Goldsmith's last day at City Hall.
We have nothing to add to Mrs. Goldsmith's account of the incident, said Marc LaVorgna, a mayoral spokesman, but it was clear to the Mayor and Mr. Goldsmith that he could no longer serve at City Hall, regardless of his guilt or innocence.
The U.S. Attorney's Office, which handles these types of criminal matters in D.C., reviewed the case and decided not to prosecute, said Bill Miller, a spokesman for the office.
According to a report released by Washington's Metropolitan Police Department, Margaret said, You're not going to do this to me again. I'm calling the police. Goldsmith grabbed the phone ... and threw it on the ground, breaking the phone and then grabbed Margaret and refused to let her go, the report says. Mrs. Goldsmith said she screamed, Let me go, let me go and dug her nails into her husband's forearms; when he released her, she ran to another room and called police, the report says.
Goldsmith, who was arrested for Simple Assualt Domestic Violence, confirmed his arrest in a statement Thursday, but denied any violence toward his wife.
In a statement issued Thursday, Goldsmith's wife said that despite the language in the police report, there was no violence nor any physical harm.
The police report, she said, is a summary of what discussions occurred that evening in our home, and those comments have been misconstrued as well as taken out of context. She said that the arrest, which was required under Washington's domestic violence laws, was made over my strong objections and numerous appeals to the officers.
Goldsmith also said in the same statement that the facts have not been accurately portrayed. Because according to the officers D.C. law required an arrest, one was made over the objection of my wife and no charges were ever filed. Although Margaret under oath has affirmed the absence of violence and my actual innocence I offered my resignation in order not to be a distraction to the mayor and his important agenda for the city.
The couple's spokeswoman, Kate Healey Snedeker, said Goldsmith has never previously been arrested and law enforcement officers have never previously been called to their home because of allegations of domestic violence.
Goldsmith, 64, who split his time between New York and Washington over the last year, had previously served as a two-term mayor of Indianapolis in the 1990s. His tenure at City Hall lasted 14 months.
© Copyright IBTimes 2023. All rights reserved.