NY Fed: Student Loan Debt Is Hemming In On Mortgage Lending, Auto Loans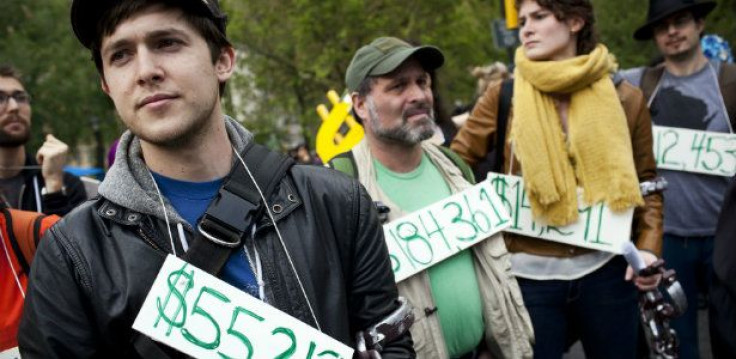 An entire generation of Americans are so mired in debt incurred getting their college degrees that they can afford to finance a home or a car less than ever, a new study by the New York Federal Reserve Bank suggests.
"Student debt now exceeds aggregate auto loan, credit card and home-equity debt balances — making student loans the second-largest debt of U.S. households, following mortgages," said Fed economists Meta Brown and Sydnee Caldwell, in their research report released Wednesday.
The report found that in 2011 a profound change occurred in the demographics of young first-time homebuyers. Before, 30-year-olds with student loan debt were 14 percent more likely to own a home than those without student debt. The reason has been pretty simple: Those with higher debt are more likely to have better-paying jobs.
Now, it's the other way around; people without student loan debt (including those who didn't go to college at all) are 2 percent more likely to own their home by age 30.
The researchers found that the portion of 25-year-old Americans living under the burden of student loan debt increased from 25 percent in 2003 to 43 percent last year. The amount of their average financial burden also has nearly doubled in that time, from $10,649 to $20,326.
And thanks to the mortgage meltdown that sent housing process plummeting, the average age of first-time homebuyers declined from 32 in 2006 to 30 in 2010, according to the National Association of Realtors. What this suggests is that while first-time homebuyers were getting younger as they found bargains after the housing bubble burst, many college-educated young adults were shut out because of the lingering cost of higher education. Even if they pay off their debts by the time they turn 30, it still takes longer still to save up for the down payment.
Even cheaper auto financing has been a problem for the Millennials.
"While both groups [those with and without past student debt] saw steep declines in their use of auto debt from 2008 to 2012, the drop-off in debt-funded auto purchases was particularly steep for student borrowers," said the Fed report.
Meanwhile, the cost of tuition continues its relentless upward trend. Last year the College Board reported that between 1986 and the 2012-2013 academic year, it rocketed 60 percent at private non-profit four-year colleges, to nearly $26,000 per academic year. Public colleges, though considerably cheaper, saw a steeper rise of 104 percent, to almost $6,000.
To add to the problem, starting in July interest rates on Stafford loans will double to 6.8 percent. This means that the average student debt load could rise from $27,000 to $28,000, according to the U.S. PIRG consumer advocacy group.
© Copyright IBTimes 2023. All rights reserved.