NY Yankees Tickets: Opening Day 2016 At Yankee Stadium Higher Or Lower Than 2015?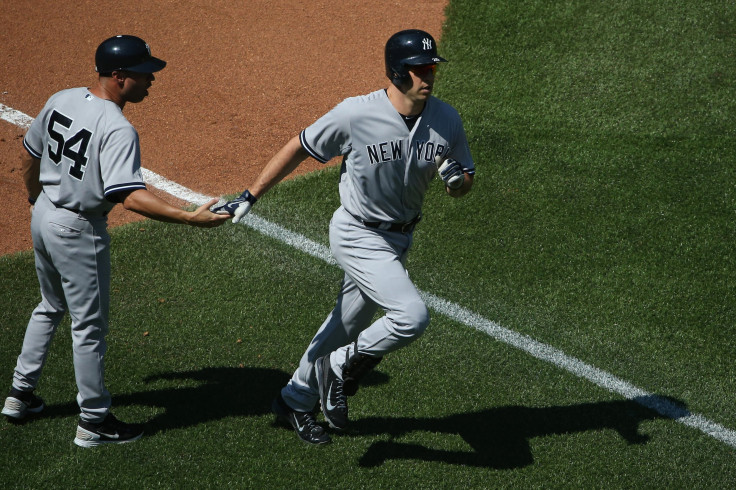 The New York Yankees welcome their hometown fans to the 2016 season on April 4 when the Houston Astros enter the Bronx, and there are still many seats available for well below last season's average ticket price.
A single ticket for Yankee Stadium's Opening Day, as rich a tradition as any in baseball, isn't so expensive compared to the $83.19 average New York cost their fans for games last year, according to ticket data site TiqIQ.com. However, it's important to note New York's average ticket price in 2015 dropped by more than $24 compared to 2014's numbers.
On the secondary market, despite New York's barely veiled efforts to squeeze out resellers and top sites like StubHub and SeatGeek, there are standing-room-only passes available for $47 and an actual seat and spot in the grandstand outfield begins at $50, according to a search of StubHub.
Of course, it is Yankee Stadium nestled in one of Major League Baseball's biggest and most lucrative markets and host to perhaps the most valuable sports franchise in the world, and thus wealthier fans do have several options if they're willing to shell out big bucks.
Specifically, there are many seats available in New York's Legends Suite section, which is loaded with gourmet food service and drinks as well as a premium spot along either baseline. Those seats are going for as much as $3,600, but some are available for $1,200.
It appears the Yankees' recent attempt to keep money out of the secondary market aren't necessarily working. New York announced last month and caused quite a stir when it said it wouldn't offer any more print-at-home (PDF) tickets, one of the best ways fans are able get tickets quickly and cheaper, and are instead pushing fans to use mobile tickets instead.
The Yankees have faced a slight public backlash as a result, but its unlikely to deter rabid fans eager for the start of a new season with the Bombers.
© Copyright IBTimes 2023. All rights reserved.