NYPD Stop-And-Frisk Policy Altered Amid Class Action Suit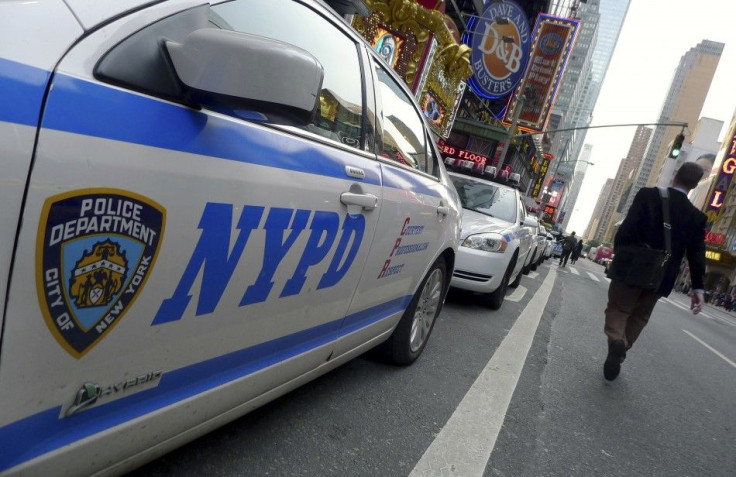 The New York Police Department's controversial stop-and-frisk policy is facing scrutiny because of civil rights concerns over the number of unlawful stops.
This week, Police Commissioner Ray Kelly offered a number of changes amid pressure from civil rights groups and elected officials over the policy's disproportionate impact on black and Hispanic New Yorkers. The changes came a day after a federal judge in Manhattan issued a strongly-worded order allowing a class action against the city to proceed, potentially covering hundreds of thousands.
The stop-and-frisk policy allows officers to stop anyone if there is a reasonable suspicion that the person committed a crime. Kelly and Mayor Michael Bloomberg are fierce defenders of the practice, which they credit with deterring gun violence in crime-plagued neighborhoods. Use of racial profiling to determine who will be detained is explicitly prohibited.
Yet critics say the numbers tell another story, pointing to the majority of young black and Hispanic men who made up the bulk of those detained. Last year, more than 685,000 people were stopped. According to the New York Civil Liberties Union, young black and Hispanic men made up more than 40 percent of the stops in 2011; 90 percent of whom were innocent. They were also more likely to be frisked than whites.
Between 2004 and 2009, at least six percent of stops were unlawful for failing to establish a reasonable suspicion, according to court documents. In 62,000 cases of unlawful stops, officers cited furtive movement to justify the stop; 4,000 stops were based on a detained person being in a high crime area.
To reduce the number of unlawful stops, Kelly explained a number of changes to the policy in a Wednesday letter to City Council Speaker Christine Quinn, a likely candidate for mayor in 2013.
The department will reemphasize the prohibition on racial profiling; publish new procedures for reviewing stop-and-frisk reports; institute a way to pinpoint officers who receive civilian complaints; and require precinct executive officers to audit reports.
With these actions today, Commissioner Kelly and the NYPD are taking an important step forward, Quinn said. However, more must be done to significantly reduce the number of stops and to bridge the divide between the NYPD and the communities they serve.
The NYCLU, meanwhile, called it a PR stunt that does nothing to reform a practice that violates the civil rights of minorities in New York.
Those civil rights issues may get aired out in court when the class action against the city and the NYPD proceeds. U.S. District Court Judge Shira A. Scheindlin certified on Wednesday a class of people unlawfully stopped in violation of the Fourth and Fourteenth amendments.
Suspicionless stops should never occur, Scheindlin wrote. Defendants' cavalier attitude towards the prospect of a 'widespread practice of suspicionless stops' displays a deeply troubling apathy towards New Yorkers' most fundamental constitutional rights.
© Copyright IBTimes 2023. All rights reserved.