Obama Administration Revives Push for DREAM Act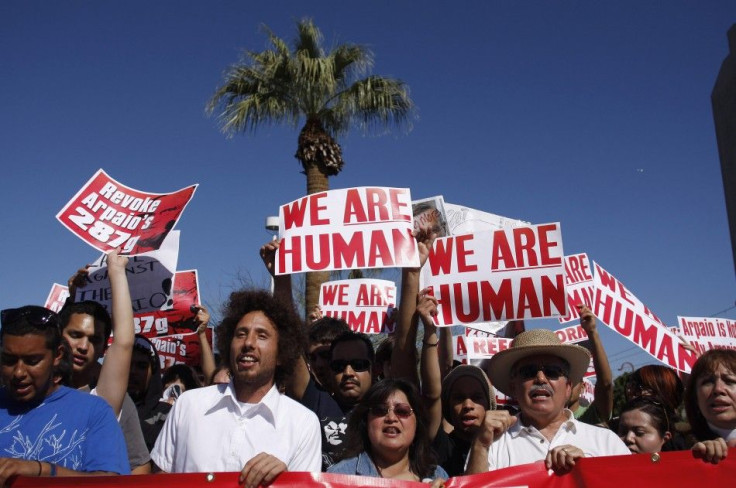 Top federal officials urged the Senate yesterday to once again take up legislation that would open a path to citizenship for some immigrants who arrived illegally as children.
The DREAM would have allow undocumented immigrants who arrived in the country when 15 or younger and subsequently completed some college or military service to apply for citizenship. The measure drew bipartisan support last year but ultimately fell short of the 60 votes needed to overcome a filibuster. Sen. Harry Reid, D-Nev., reintroduced the bill in May, prompting Tuesday's hearing.
Opponents of the bill criticized it by saying it weakened immigration enforcement and granted amnesty to law breakers. Supporters countered that those affected would be productive members of society such as college students, many of whom arrived at a young enough age to have no recollection of their home countries and thought of themselves already as America. Homeland Security Secretary Janet Napolitano, who also oversees the Immigration and Customs Enforcement agency that is responsible for initiating deportation proceedings, pushed that argument.
These people do not pose a risk to public safety, Janet Napolitano said. They do not pose a risk to national security.
Similarly, U.S. Education Secretary Arne Duncan argued that they have deep roots here and are loyal to our country because in any event, this is the only home they have ever known, pointing to the extra revenue the law could generate. Sen. Dick Durbin, D-Ill., who chaired the hearing, called those whom the law would affect America's future.
In a quiet and low-profile move, the Obama administration moved recently to shift enforcement away from the types of immigrants who would be aided by the DREAM Act. John Morton, chair of Immigration and Customs Enforcement, issued a memo advising immigration officers and attorneys to prioritize the people they target given the agency's limited resources to remove those
illegally in the United States. He included a list of factors to consider, from whether people have a criminal record to, more tellingly, their ties and contributions to the community and whether they arrived in the U.S. as a young child.
It's a paradigm shift, American Immigration Lawyers Association President David Leopold told Mother Jones. What he's really saying is, look at the people you run across in the scope of your enforcement work as human beings, not merely as statistics and targets - have they developed ties, have they added to the social fabric and culture, do they have children that depend on them? I applaud him for that.
© Copyright IBTimes 2023. All rights reserved.
FOLLOW MORE IBT NEWS ON THE BELOW CHANNELS