Obama Approval Down, Republicans Gain in Poll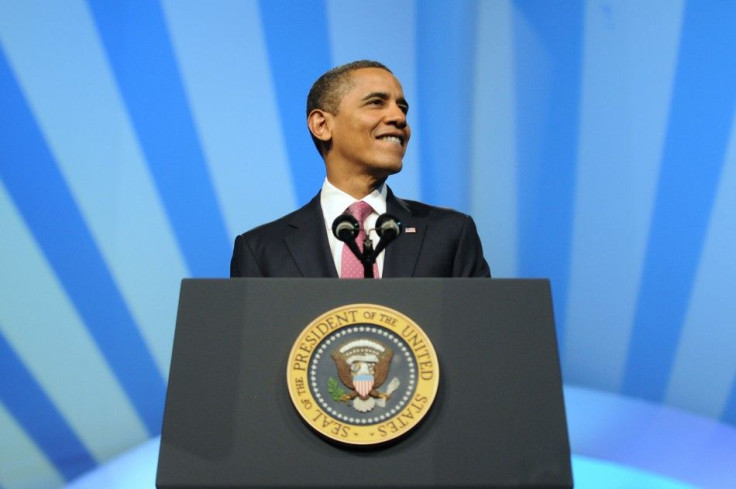 Mitt Romney and Rick Santorum are closing the gap on President Barack Obama, whose approval has sunk, a new CBS News/New York Times poll found Monday.
In a general election matchup, Obama leads Romney 47 percent to 44 percent among registered voters, just within the poll's three-point margin of error. In a previous survey released on Feb. 14, Obama held a six-point edge over Romney.
Obama's lead over Santorum is 48 percent to 44 percent. In the February poll, Obama led the former Pennsylvania senator 49 percent to 41 percent.
The president's approval rating has fallen to 41 percent positive to 47 percent negative -- his lowest approval rating ever in CBS News polling and a nine-point drop from last month.
Among independents, Obama's narrow lead over Romney and Santorum is similar to where it stands among primary voters overall. In a notable gender gap, Obama holds double-digit leads over both leading GOP candidates among female registered voters, while Romney and Santorum hold six-point and five-point leads, respectively, over Obama among men.
Against former House Speaker Newt Gingrich, Obama leads 52 percent to 38 percent, and over Texas Rep. Ron Paul, he leads 49 percent to 39 percent.
Although Santorum does nearly as well against Obama, Romney is overwhelmingly seen as the candidate with the best chance to win in November. Fifty-seven percent of Republican primary voters see Romney as the strongest potential nominee; just 17 percent say Santorum is the strongest general election candidate.
An ABC News/Washington Post poll, also released Monday, also reported a drop in Obama's approval rating, to 46 percent from 50 percent last month. The latest tracking poll from Gallup, also released Monday, showed the president with an approval rating of 49 percent.
© Copyright IBTimes 2023. All rights reserved.