Obama backtracks on Guantanamo; detention center to stay open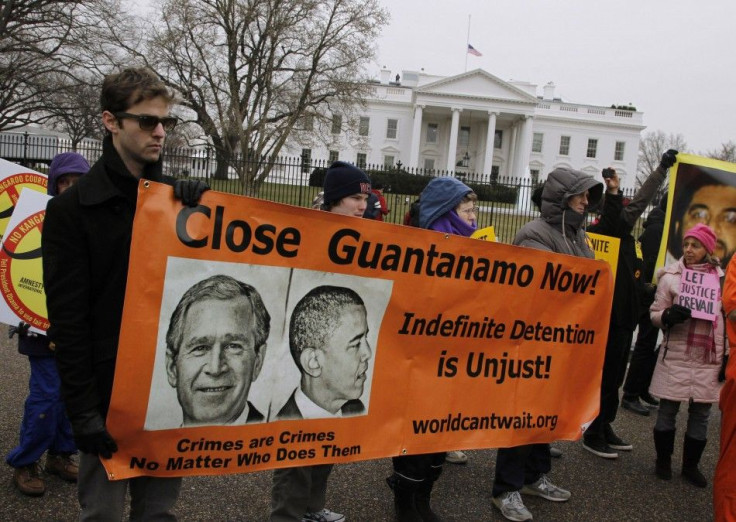 President Barack Obama went back on his campaign promise to close down Guantanamo Bay detention center for suspected terrorists and signed an executive order to create a system for indefinitely holding suspects at the military prison.
Today, I am announcing several steps that broaden our ability to bring terrorists to justice, provide oversight for our actions and ensure the humane treatment of detainees, the President's statement said. I strongly believe that the American system of justice is a key part of our arsenal in the war against al-Qaeda and its affiliates, and we will continue to draw on all aspects of our justice system - including [federal] Article III Courts - to ensure that our security and our values are strengthened, he said.
Although the administration officials said the president was still focused on closing down the detention center, which holds as many as 172 terrorism suspects, it was not clear as to how that will happen after the president endorsed his predecessor's stand.
Observers think that the bipartisan opposition to creating a detention center in the U.S. to prosecute those held in Guantanamo Bay perhaps forced the president to follow the Bush-era line on counter terrorism. The executive order recognizes the reality that some Guantanamo Bay detainees will remain in U.S. custody for many years, if not for life, the Washington Post said.
The American Civil Liberties Union (ACLU) criticized the move saying the president has institutionalized the unlawful indefinite detention at Guantanamo. "The best way to get America out of the Guantánamo morass is to use the most effective and reliable tool we have: our criminal justice system. Instead, the Obama administration has done just the opposite and chosen to institutionalize unlawful indefinite detention – creating a troubling 'new normal' – and to revive the illegitimate Guantánamo military commissions, ACLU Executive Director Anthony D. Romero said.
Republican lawmakers praised the administration order on Guantanamo, saying the move vindicated former president George W. Bush. The bottom line is that it affirms the Bush Administration policy that our government has the right to detain dangerous terrorists until the cessation of hostilities, Rep. Peter T. King (R-N.Y.), said, according to the Post.

© Copyright IBTimes 2023. All rights reserved.