Obama, Bush Pray, Reflect with Mourners to Honor Those Lost [PHOTOS]
President Barack Obama with former President George W. Bush commemorated the 10th anniversary of the terrorist attack that took place in New York City, Washington, D.C., and in Shanksville, Pa. on Sept. 11, 2001.
They, with their wives, First Lady Michelle Obama and former First Lady Barbara Bush, were joined by thousands who gathered on a clear Sunday morning to grieve where many lives were taken, and where the twin towers of the World Trade Center once stood. With security high and no traffic, there was a poignant silence where a decade ago the 110-story skyscrapers collapsed after being hit by airliners hijacked by Al-Qaida terrorists, sending a cloud over lower Manhattan.
Ten years have passed since a perfect blue sky morning turned into the blackest of nights, New York Mayor Michael R. Bloomberg said in opening the ceremony. Since then, we've lived in sunshine and in shadows.
Obama then read from Psalm 46: The nations raged, the kingdoms were moved. He uttered his voice. The earth melted. The Lord of Hosts is with us. The God of Jacob is our refuge. Come behold the works of the Lord who has made desolations in the Earth. He makes wars cease to the ends of the Earth.
Bush read an 1864 letter from Abraham Lincoln to Lydia Bixby, a widow in Massachusetts who was believed to have lost five sons in the Civil War, the nation's greatest internal crisis.
Services marking the worst terrorist attack on U.S. soil continued later Sunday morning when Obama laid commemorative wreaths in Shanksville, Pa., where United Airlines Flight 93 went down in a grassy field, killing 40 people, and in the afternnoon at the Pentagon, the U.S. Department of Defense's headquarters in Alexandria, Va./Washington, D.C., where a fouth hijacked plane struck, killing 125 people.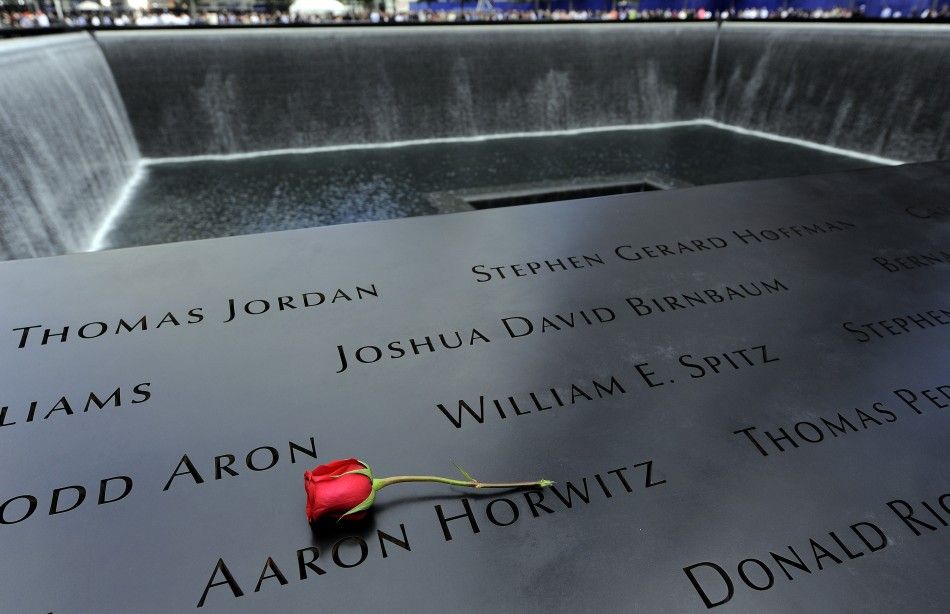 © Copyright IBTimes 2023. All rights reserved.