Obama Cites Progress In US-Iran Nuclear Talks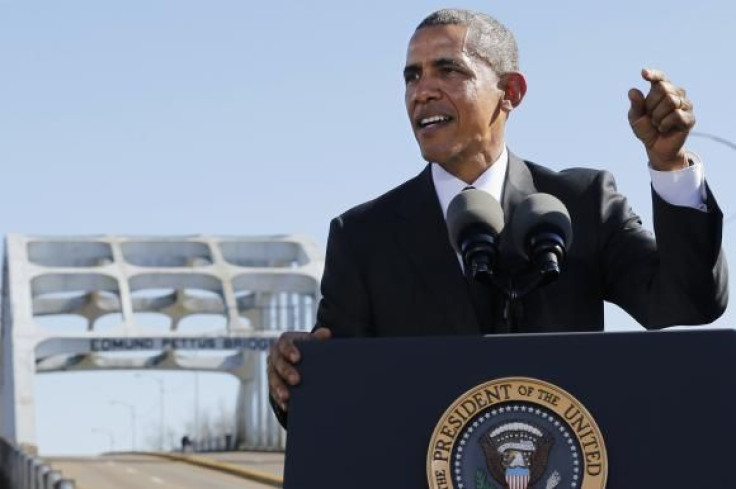 (Reuters) - The United States and Iran have narrowed their differences in nuclear weapons negotiations, President Barack Obama said in the face of a renewed Republican warning on Sunday that any deal will face a tough congressional review.
"We have made progress in narrowing the gaps, but those gaps still exist," Obama said in an interview on CBS News' "Face the Nation" that was recorded on Saturday and broadcast on Sunday.
He nonetheless repeated he was willing to walk away from negotiations, which are scheduled to reach a framework deal in late March, if Tehran does not meet Washington's demands.
Senate Majority Leader Mitch McConnell, a Republican, cautioned the Democratic president not to make "the bad deal we all anticipate he's going to make". He said Obama "cannot work around Congress forever."
McConnell told CBS he was hoping to get 67 of the Senate's 100 members "to assert the historic role of the Senate ... in looking at matters of this magnitude."
Sixty-seven votes are needed to overturn any presidential veto of legislation regarding an Iran deal. The same number of votes are needed for Senate ratification of treaties negotiated by presidents with foreign countries.
Arguing that Iran was "fomenting trouble" in other Middle Eastern countries including Syria, McConnell also warned that the Senate "cannot ignore all of their other behavior in looking at the potential nuclear deal."
The negotiations with Iran center on restricting its ability to produce weapons grade nuclear materials while allowing it to develop nuclear energy.
Defending the talks, which have come under withering criticism also from Israeli Prime Minister Benjamin Netanyahu, Obama told CBS:
"Iran has abided by the terms of the agreement, we know what's happening on the ground in Iran, they have not advanced their nuclear program, we've been able to roll back their 20 percent highly enriched uranium during this period of time" of negotiations.
McConnell had planned to debate on the Senate floor this week a bill requiring Obama to submit any deal with Iran to Congress for approval. But on Friday, he postponed it after Democrats objected to the timing.
Iran says its nuclear program is for peaceful purposes but Washington and others fear it is covertly seeking the capacity to build a bomb.
(Reporting by Richard Cowan; Editing by Tom Heneghan)
© Copyright Thomson Reuters 2023. All rights reserved.