Obama EPA Says Toxic Coal Ash Can Be Treated Like Garbage Instead Of Hazardous Waste Material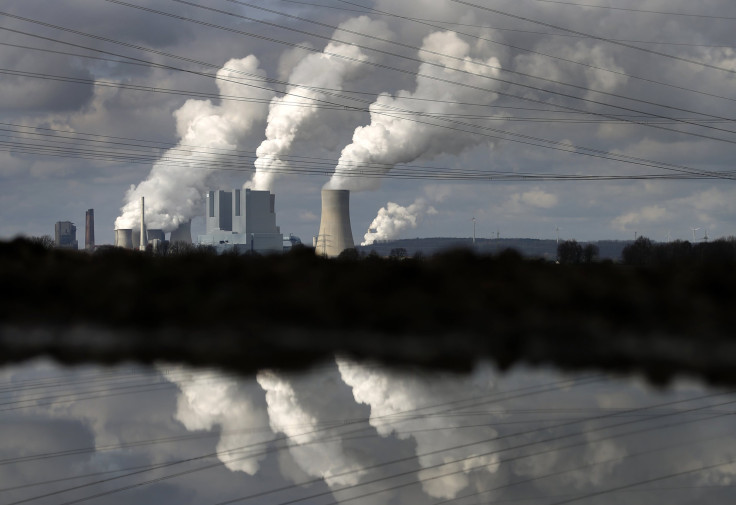 The Obama administration says a toxic byproduct from coal-burning power plants can be treated like household garbage under the nation's first federal coal-ash standards. The Friday decision, which ends a six-year rule-making effort, deals a disappointing blow to environmentalists who had wanted regulators to deem the sludgy substance a "hazardous material" but also means a number of utilities may have dodged a slate of costly upgrades.
The U.S. Environmental Protection Agency began considering coal-ash protections after a Dec. 22, 2008, accident at an eastern Tennessee coal plant dumped 5.4 million cubic yards of ash into nearby rivers -- an amount greater than all the crude oil that spilled in the 2010 Deepwater Horizon explosion in the Gulf of Mexico. In the years since, the EPA has found more than 130 incidents of coal ash tainting lakes, rivers and streams in numerous states, and over 120 cases where the waste has contaminated underground aquifers.
A recent major example is the Feb. 2 spill at Duke Energy's coal plant near Eden, North Carolina, which sent coal ash floating down 70 miles of the Dan River. According to state environmental officials, all of Duke's 33 unlined waste pits in North Carolina are contaminating groundwater, while five of its 14 power plants in the state received violation notices this year for failing to secure storm water permits.
The EPA said its coal ash rules will protect against such problems. "EPA is taking action to protect our communities from the risk of mismanaged coal-ash disposal units, and putting in place safeguards to help prevent the next catastrophic coal-ash impoundment failure, which can cost millions for local businesses, communities and states," EPA Administrator Gina McCarthy said in a statement. "These strong safeguards will protect drinking water from contamination, air from coal-ash dust, and our communities from structural failures, while providing facilities a practical approach for implementation."
Ash is created by burning coal for electricity and contains toxic heavy metals such as arsenic, mercury and lead. Each year, the nation's power plants produce about 140 million tons of the product, which gets dumped in more than 1,100 lined and unlined ponds and landfills near the facilities,
according to
the Sierra Club, a national environmental organization. The amount of coal ash is expected to grow as EPA increasingly forces plant operators to remove toxic air pollutants and heat-trapping carbon dioxide from their smokestacks.
The EPA assessed more than 500 coal-ash facilities across the country and evaluated more than 450,000 public comments on the rule, according to the Friday announcement. Under the new requirements, ponds and landfills that fail to meet engineering and structural standards will be forced to shut down, and operators won't be allowed to build facilities in wetlands, earthquake zones and other environmentally sensitive areas. Coal-ash facilities will be regularly inspected for structural safety, and companies will be required to use "fugitive dust controls" to protect surrounding communities from airborne toxins.
Environmental groups criticized the EPA decision as a weak response to the country's coal-ash problem. They argued the rule undercuts the federal government's ability to enforce standards and leaves too much up to individual states, which have varying degrees of regulations and differing levels of political will power to ensure they're met, the Associated Press said.
"We certainly see coal ash as hazardous waste; it's full of dangerous toxic chemicals," Mary Anne Hitt, director of Sierra Club's Beyond Coal campaign, said by phone. "Most Americans would be shocked to learn that the banana peel they throw away in the garbage is subject to better standards when it goes to the landfill than toxic waste from a coal plant."
She said Sierra Club is disappointed the EPA said it will continue allowing utilities to dump coal ash in ponds. The organization has "significant concerns" about whether the standards as written can reduce air and water pollution and prevent ash spills, she said.
The coal industry pushed aggressively in recent years to keep the EPA from deeming coal ash hazardous and adopting aggressive standards. Federal oversight, they said, would be onerous and increase costs and bureaucratic headaches for utilities. Duke Energy, for instance, says it would have to spend $10 billion to change the way it processes and stores coal waste at its ash dumps in North Carolina. Coal-ash recycling companies said they would've been forced to shut down if their main product was labeled a hazard.
"Our industry would have been devastated," Thomas Adams, executive director of the American Coal Ash Association in Michigan, said by phone. Still, he greeted the EPA decision with only lukewarm praise. "It really doesn't do anything to help us, but removing that stigma that comes from a having a material being declared hazardous relieves some people."
About 40 percent of coal ash is remade into "coal combustion products," which are incorporated into building materials and used to strengthen metal alloys and plastics. Adams said many of his association's members have struggled in recent years as coal plant operators delayed investing in recycling technologies until the EPA made a decision. With coal ash declared a solid waste, "We expect that money sitting on the sidelines will start to flow back into supporting recycling, and we'll see the funds be there to build the kind of infrastructure we need to continue to grow," he said.
Adams and other industry members said they would rather have Congress address the coal-ash question, not the EPA. The Republican-led House in 2013 passed a bill that would allow states to handle coal ash in a similar way to municipal garbage. States could issue permits for the storage, containment and recycling of coal ash, and the federal government could step in when states fail to meet program deadlines or manage them properly, Adams explained. "We believe that when [lawmakers] come back in the next Congress, they should really take this seriously and consider how they can improve upon what EPA is announcing," he said.
Hitt of Sierra Club said the group opposes the House bill because it "enshrines the status quo and leaves it up to the states. That's what we've been doing for years, and that's what has resulted in disasters," she said. "We expect a fight next year over coal ash in Congress."
FOR FREE to continue reading
✔️ Unlock the full content of International Business Times UK for free
offer available for a limited time only
✔️ Easily manage your Newsletters subscriptions and save your favourite articles
✔️ No payment method required
Already have an account?
Log in
© Copyright IBTimes 2023. All rights reserved.