Obama Immigration Lawsuit: Meet Andrew Hanen, The Anti-Illegal Immigrant Judge Who Blocked President's Plan To Stop Deportations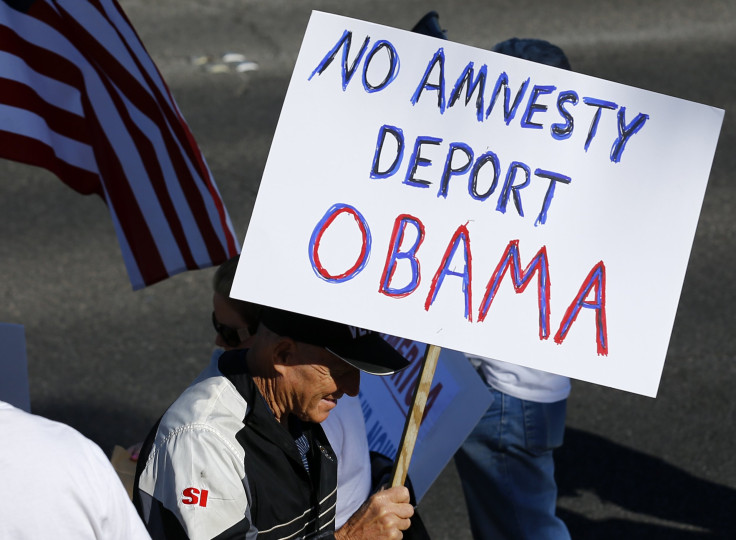 A conservative judge in Texas has issued an injunction temporarily blocking President Barack Obama's executive action that would shield up to 5 million undocumented immigrants from deportation. United States District Judge Andrew S. Hanen ruled late Monday night to block Obama's latest immigration policy that saw 26 states across the nation join together in a lawsuit against it.
Immigrant-rights advocates said they weren't surprised by the ruling because Hanen allegedly had a "bias" against them. They cited a December 2013 ruling where Hanen accused federal officials of being complicit in human trafficking amid a surge of illegal immigrant children crossing the border because the children were later delivered to their parents in the U.S. "Instead of arresting (the child's mother) for instigating the conspiracy to violate our border security laws, the (Homeland Security Department) delivered the child to her -- thus successfully completing the mission of the criminal conspiracy," Hanen wrote at the time.
Cristina Jimenez, managing director of United We Dream, decried the federal ruling Tuesday and said Hanen, a conservative appointed by President George W. Bush,"has become known as an advocate for the harsh treatment of immigrant families." "Executive action protecting immigrant youth and parents is solid," Jimenez said in a statement. "Judge Hanen's ruling is not permanent and we are confident that it will be repealed in a higher court."
Hanen ruled Monday that the White House had failed to meet the Administrative Procedure Act, which calls for a longer notification and comment period before taking action. Obama announced in November he would stop deportations for some immigrants without Congress' approval. Hanen still has to issue his final ruling on whether Obama's executive actions were constitutional.
Hanen said Obama's executive action went beyond "non-enforcement" by "bestowing benefits." "The Court seriously doubts that the Supreme Court, in holding non-enforcement decisions to be presumptively unreviewable, anticipated that such 'non-enforcement' decisions would include the affirmative act of bestowing multiple, otherwise unobtainable benefits upon an individual," Hanen wrote.
The White House said in a statement Tuesday that Obama's actions "are well within his legal authority." "The district court's decision wrongly prevents these lawful, commonsense policies from taking effect," the White House said in a statement. "The Supreme Court and Congress have made clear that the federal government can set priorities in enforcing our immigration laws -- which is exactly what the President did when he announced commonsense policies to help fix our broken immigration system."
Hanen, of Waco, Texas, graduated from Denison University in Ohio in 1975, according to the Associated Press. He later attended Baylor University School of Law in Waco, where he graduated first in his class in 1978. He worked in civil trial law for more than 20 years in Houston.
© Copyright IBTimes 2023. All rights reserved.