Obama Immigration Reform 2014: For Mexican Families, Deportation Overhaul Means Economic Security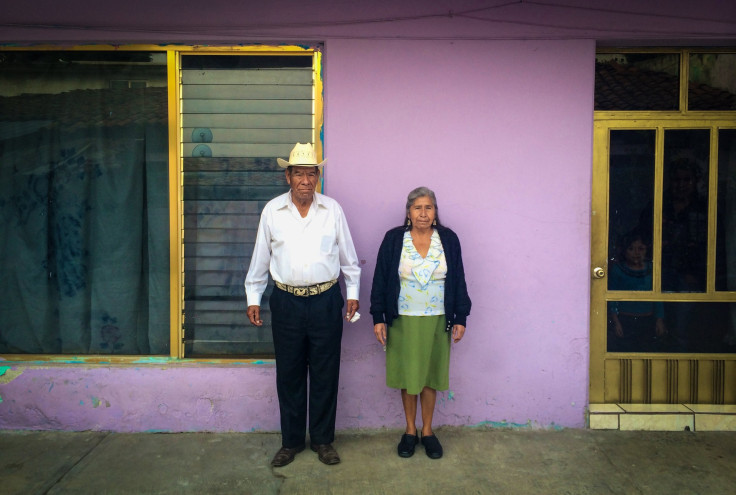 MEXICO CITY -- San Juan Huactzinco is a tiny town in Mexico's smallest state, Tlaxcala. Here, on flat swaths of farmland, Aurora Guzmán grows neat rows of corn, beans and brilliant orange marigolds. Her sons, who live in the United States, occasionally wire a few hundred dollars to help pay for seeds, fertilizer and tractor rentals. But the farm costs pile up quickly, and Mother Nature can be cruel -- a rainy summer crippled this year's corn stalks.
"We run out of money sometimes," Guzmán, who is in her late 60s, said from inside her bright purple home. A large altar to baby Jesus was installed in the corner, and a printed curtain cordoned off the bedroom. Atop the home sat the concrete skeleton of what could become a second floor.
Next year, however, the harvest might pay off. Guzmán's sons, Hipólito and José García, are both likely to qualify for President Barack Obama's "relief" plan for immigrant parents. The program, unveiled Nov. 20, would award temporary work permits and lift the immediate threat of deportation for up to 5 million undocumented people -- namely those who have lived in the U.S. for at least five years, and whose children are American citizens or legal residents.
Hipólito said he hopes that, with papers, he can find better-paying work, which would allow him to send more help for the family farm. He talks to his mother and sister nearly every week by telephone, though he hasn't seen them in person for more than two decades.
"I'd like to find a legal job, one that pays a little more. Maybe something like Walmart," Hipólito said on a frigid night in Brooklyn, New York, where he was selling loaves of sweet bread from a wire cart. Since he crossed the border in 1991, he's held a range of under-the-table jobs, including cooking in restaurants and selling clothing. On nights and weekends, Hipólito, José and their cousin Juana, who all live in West New York, New Jersey, hawk the Tlaxcala-style bread in the area's Latino communities.
"I'm also thinking about buying a house," Hipólito said, imagining what he might do with the increased earnings. He and his wife, who is a legal resident, live in a cramped, rented apartment with their four U.S.-born children. Next, Hipólito said, he'd like to open up a bakery.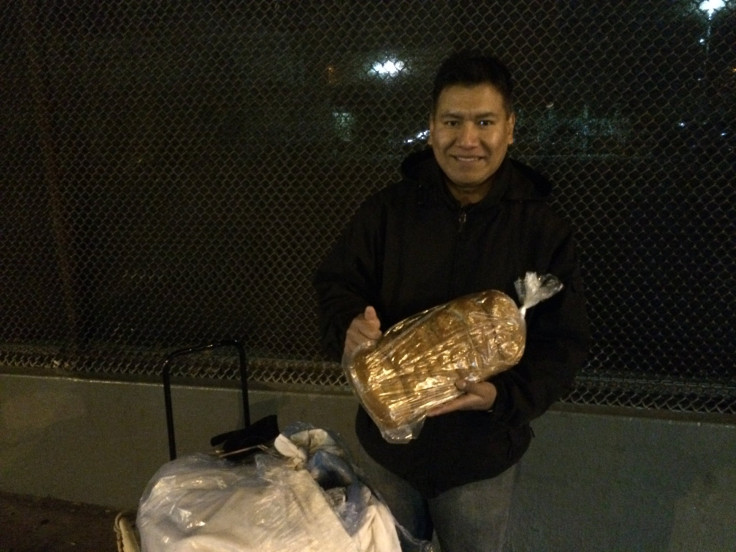 Across the country, the millions of other immigrants affected by the policy are expected to do something similar. By some estimates, the cumulative economic effect of higher incomes, increased spending and additional federal and state tax revenues could total hundreds of billions of dollars over time. Awarding citizenship to all of America's 11.2 million undocumented immigrants would potentially boost U.S. gross domestic product by $1.4 trillion over 10 years, according to a 2013 study cited by the White House and compiled by the Center for American Progress, a liberal think tank in Washington, D.C.
But it's not entirely certain that Obama's plan will take effect. Opponents say the changes overstep White House authority and violate the U.S. Constitution. (The White House says the executive order is legal.) Twenty-four states are suing to block the policy, while the U.S. House of Representatives recently passed a symbolic measure to declare it "null and void." Even some proponents of a more inclusive U.S. policy have criticized the president's approach for leaving too many people behind.
The Deferred Action for Parental Accountability aims to amend the existing U.S. immigration policy that Obama says "rips families apart" by detaining and deporting undocumented parents while their American children are left behind. Last year saw more than 72,000 deportations of parents who said they had U.S.-born children, according to Immigration and Customs Enforcement data.
Barring any legal or political challenges, the president's plan is slated to start in February. The policy will benefit Mexican families more than any group. Undocumented parents from Mexico could account for more than two-thirds of the people eligible for deportation relief, even though Mexicans make up about half of America's unauthorized population, a Pew Research Center analysis recently found.
"Mexicans are more likely to have been here longer and to have families than most other unauthorized immigrant groups," it said. Immigrants from Central America and Asia comprise the second- and third-largest group of beneficiaries, respectively.
Mexican immigrants sent home around $22 billion in remittances last year, according to the World Bank, equal to about 2 percent of Mexico's gross domestic product.
Rosaura Gutiérrez, who lives in Malinalco, a small pueblo tucked into the highlands of central Mexico, said her eldest son might benefit from the U.S. program. José Roberto moved to Michigan eight years ago to support the family, and he has a 2-month-old daughter with his wife, who is also undocumented. Without legal status, José Roberto hasn't been able to get a driver's license, which limits the number of construction sites he can access for work, Rosaura said.
A temporary permit would not only increase José Roberto's job opportunities and boost his remittances to Mexico but it would also make sure that the vital support he sends back doesn't suddenly disappear. Right now, José Roberto "doesn't have any security that they [U.S. authorities] won't kick him out," his mother said. "At any moment, they could deport him."
His remittances help pay his younger brother's tuition at a university in nearby Toluca, the state capital, and it offsets the family's rising gas and electricity bills. When Rosaura recently suffered thrombosis -- the dangerous formation of blood clots in the leg veins -- the money covered her emergency medical care and follow-up doctor visits.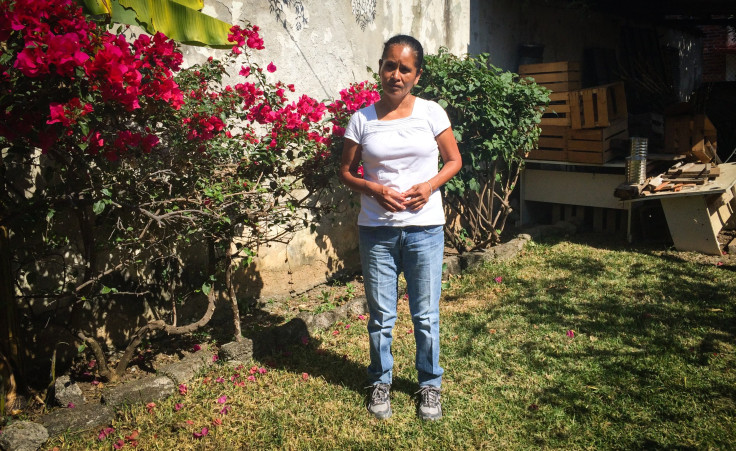 Malinalco, similar to many rural Mexican communities, has little formal employment, high poverty levels, insufficient schooling and growing gang violence. Its charming colonial plaza and Aztec ruins draw some tourism, and surrounding corn and sugar cane fields generate some economic activity, but many residents have left. Those who stay struggle to make ends meet. Rosaura can only find odd jobs, and her husband, a local taxi driver, earns just enough to pay for food and basic necessities.
"When somebody [in the U.S.] is suddenly detained -- let alone deported -- that means that person isn't working, and it means the family here is not receiving the very small amount of remittances that they need to get by," said Ellen Calmus, who directs the Instituto del Rincón, or Corner Institute, an organization that provides legal, social and economic services to families in Malinalco.
Under Obama, deportations of all immigrants have surpassed 2 million total cases, a higher rate than eight years of the George W. Bush administration. At the same time, migrants across Mexico are grappling with increasing debt as gang-affiliated smugglers charge fees of up to $10,000 to cross the border. Any cut-off in remittances not only wipes out money for the basics (food, school fees, uniforms, etc.) but also jeopardizes the family's ability to pay off lenders, Calmus said. If U.S. immigrants can obtain legal status, "it reduces the vulnerability of families to sudden disruptions," she said.
For all the families who gain economic security from Obama's action, even more people will be excluded. More than half of America's 11.2 million undocumented immigrants are not eligible for deportation relief, in large part because they don't have U.S.-born children or have lived in the country for fewer than five years. Other people might have criminal records or have not sufficiently paid their U.S. taxes.
The program also won't extend to families that include American children but have since returned to Mexico, such as Karina Guzmán Eligio and Oscar López García, who live in a village near Malinalco. The couple's 9-year-old son and 7-year-old daughter were born near Sacramento, California; their third child was born in Mexico.
The family voluntarily returned to Malinalco about five years ago, but the transition has been rough. Karina and Oscar earn only $100 or so a week -- about one-seventh of what they earned in California by waitressing and laying flooring. Karina said she is desperate to send her children to U.S. schools, which she believes would give her kids greater opportunities than the poorly run schools in Malinalco. But crossing the border is no longer an option. Oscar tried in July and was caught by authorities and sent back to Malinalco.
"We don't want to run that risk any more," she said, scrunching her brow. "The truth is, it's horrible to go like that. The risk that you suffer when you go, the danger that you face at the border -- each time it gets uglier."
In Tlaxcala, Aurora Guzmán's young nephews said they hoped that President Obama would expand his immigration policy to make it easier for people to work legally for short stints.
Alfredo and Juan Díaz, who are in their early 20s, said they'd like to work for a time in the U.S. to support their wives and young daughters. Alfredo's dream is to save up enough money to open a local shop in San Juan Huactzinco. Juan said he wants to be a teacher in the U.S., since teaching positions are scarce and pay poorly in Mexico. They both said they wouldn't risk crossing the border these days, though.
"I don't think I'd go without papers. It's more difficult, more dangerous," said Juan, who was seated next to his aunt at the long dining table inside the purple home. "It's better to wait for a reform, so I can live there and come and go, without problems."
That ease of travel across both borders is perhaps the largest benefit of Obama's plan for undocumented immigrants, beyond the economic effects. In Tlaxcala, Malinalco and New York, families spoke excitedly about the chance to see relatives for the first time in years. They remembered the funerals, weddings and birthdays spent apart because family in the U.S. couldn't risk returning to Mexico, only to be detained at the border and unable to return home.
"You feel bad, because you're not with your family, with your kids," Aurora Guzmán said of her sons, Hipólito and José García. "There are people who come back [to Mexico], but their relatives have already died. When they visit, they won't find anyone here."
Hipólito said he plans to fly down to Mexico the minute he obtains his temporary work permit. "I'll tell my family, 'Here I am, I've never forgotten about you'" he said. On Dec. 12, the García families gave praise to Obama and the Virgin of Guadalupe, Mexico's patron saint, during an annual mass at St. Patrick's Cathedral in midtown Manhattan.
"We've been waiting for this for so long," Hipólito said, adding that he believes all undocumented immigrants should benefit from Obama's action, not just a select group. "It's not our country, but we're here, and we feel like it's ours, too."
© Copyright IBTimes 2022. All rights reserved.
FOLLOW MORE IBT NEWS ON THE BELOW CHANNELS