In Obama ISIS Speech President To Ask For Congress Approval And Funding For Airstrikes In Syria, Source Says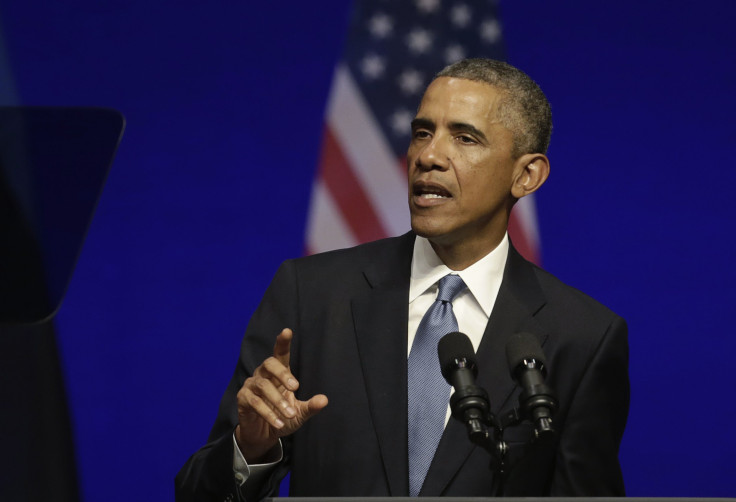 President Obama will ask Congress for approval and funding for airstrikes in Syria that could begin as early as Thursday morning, a Syrian opposition supporter who works on Capitol Hill has told the International Business Times. The president is also planning to ask Congress for more money to fund and train the moderate opposition in Syria, the source said.
Republicans are scheduled to meet Thursday morning at 9 a.m., reportedly to see if they have the necessary votes. There is a possibility that GOP members will add an item to a continuing resolution that is also expected to come to a vote Thursday. In addition, House members are supposed to meet with Obama and receive a classified briefing about military action in Syria.
The U.S. is already fighting ISIS in Syria by conducting limited airstrikes in Iraq on ISIS convoys in Iraqi Kurdistan close to Erbil. The U.S. has so far conducted about 150 airstrikes in the country. It has yet to intervene militarily in Syria, but has been conducting surveillance flights over the country for two weeks. It is also already training and arming vetted members of the moderate opposition in Syria in a CIA-led program supported in part by Saudi Arabia.
In June, Obama asked Congress to authorize an additional $500 million to provide U.S. military training and equiptment to the rebels. It is unclear whether the money Obama will ask for Wednesday night will be in addition to that $500 million.
President Obama is also expected to lay out a more detailed plan for international coalition that is expected to come together to fight the Sunni militant group.
© Copyright IBTimes 2023. All rights reserved.